N8JML / KX8D Tower Installation
Click on image to expand.

N8HMD strapping tower for removal from trailer.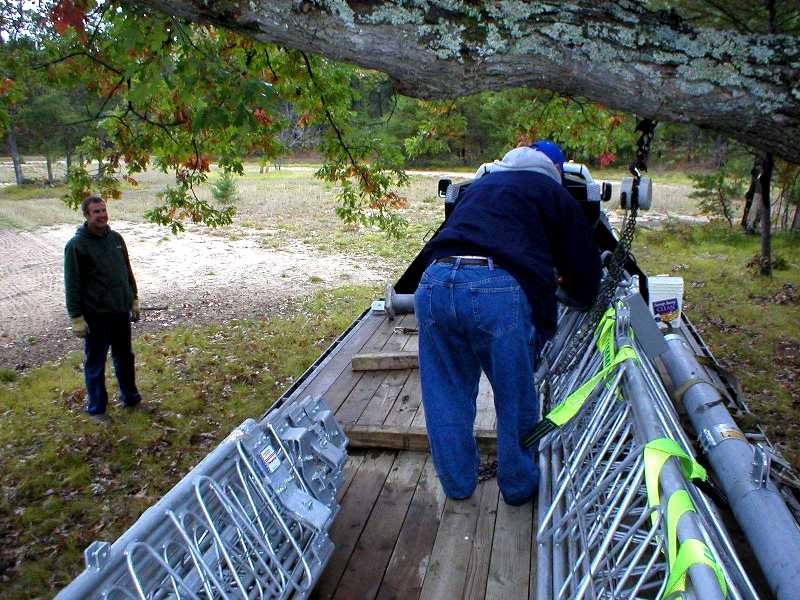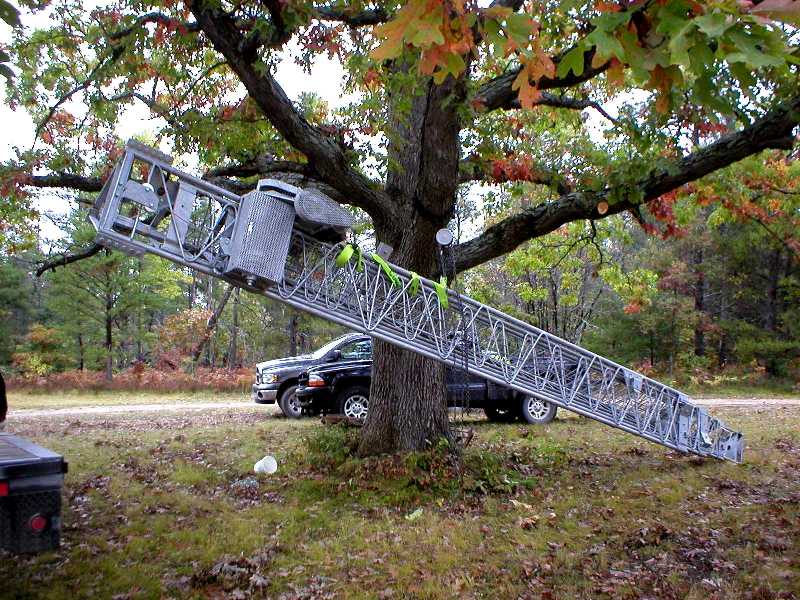 Glad I didn't trim the old White Oak. He'll be saved for future work of this type.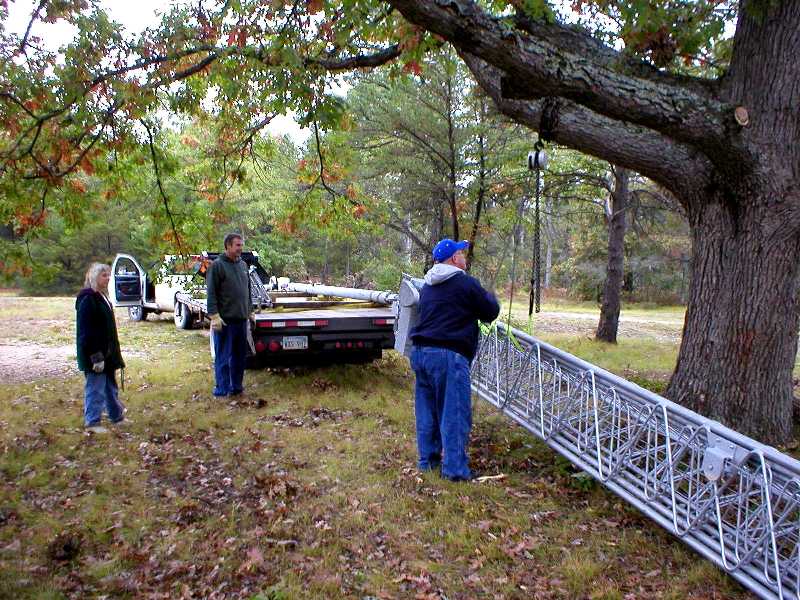 More towers on trailer to be delivered to other customers. US Tower does a good job - excellent materials and workmanship.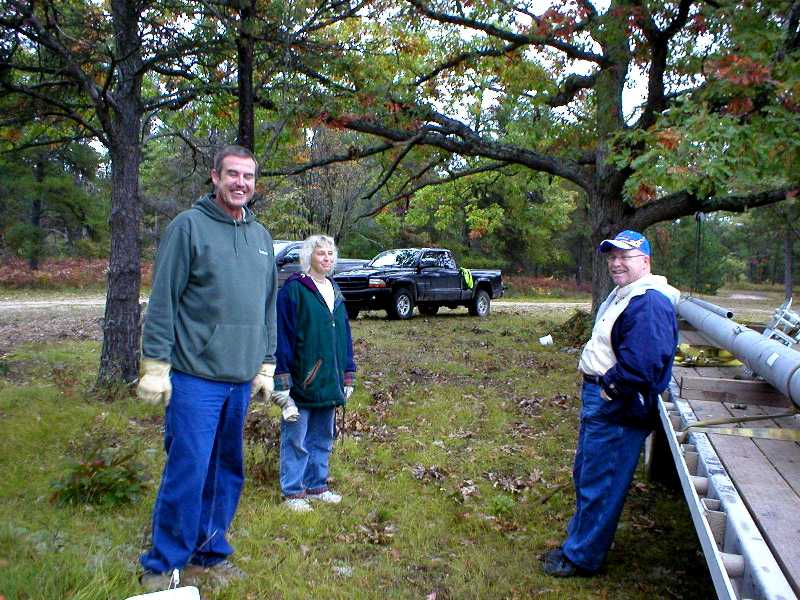 US Tower driver, N8JML and H8HMD after tower unloading.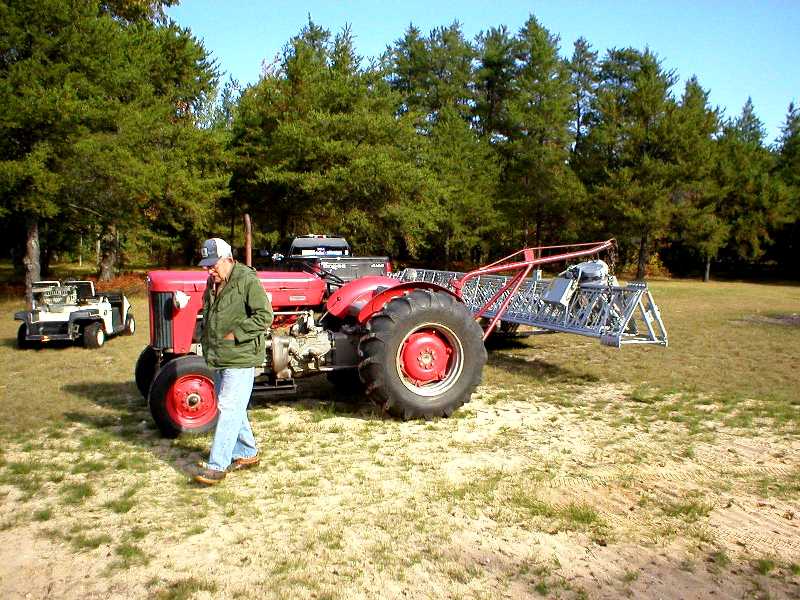 KC8TLO assists with tower placement.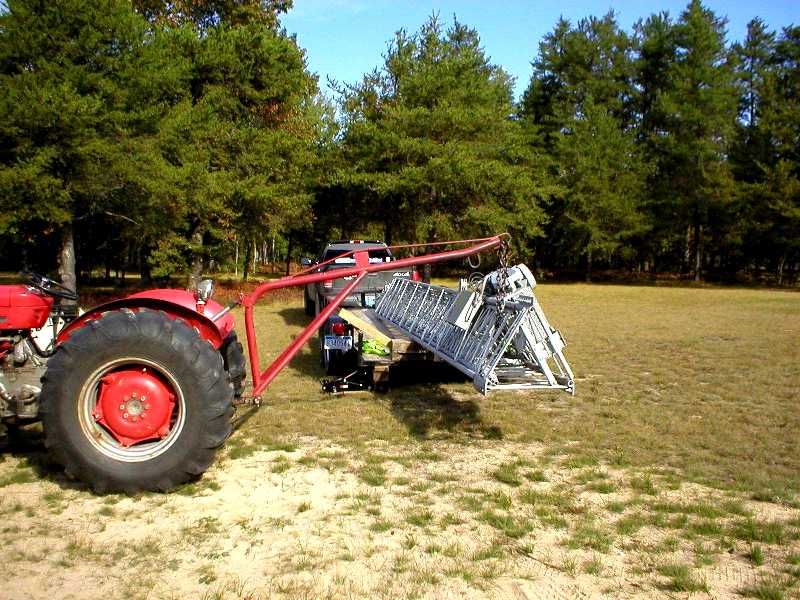 Balancing tower for placement.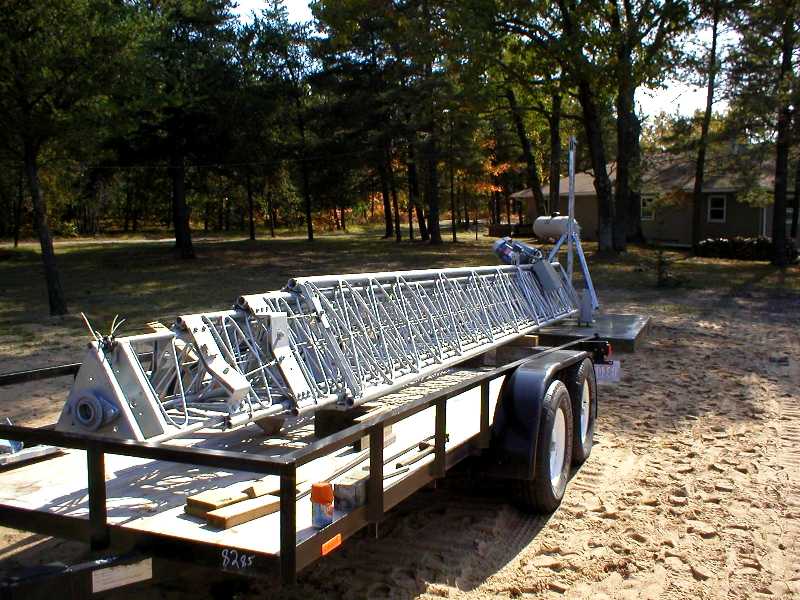 Aligning tower for attachment to base.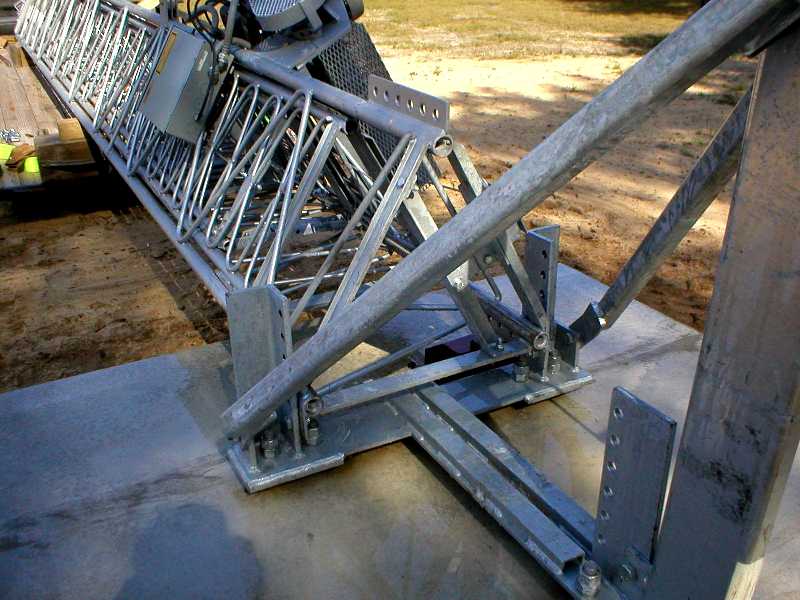 Unbelievable that it went in first time with 1/32" clearance.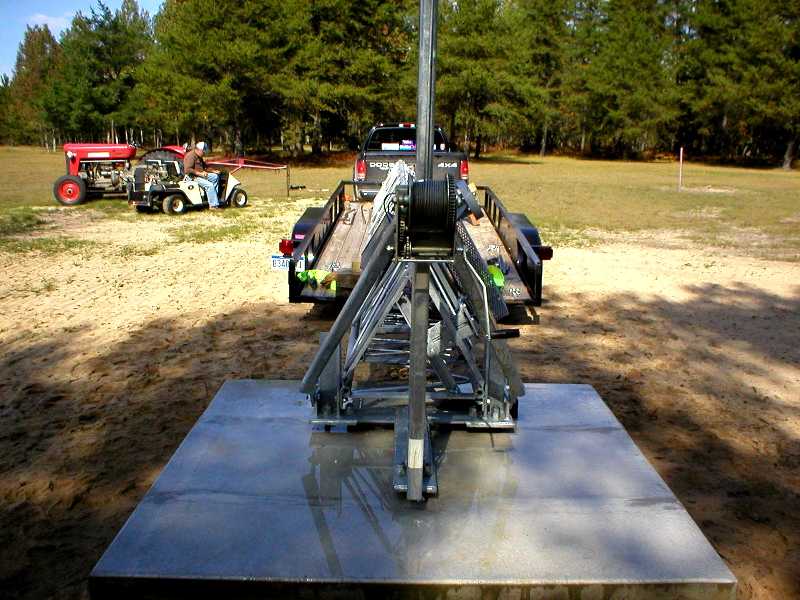 Looks good from here.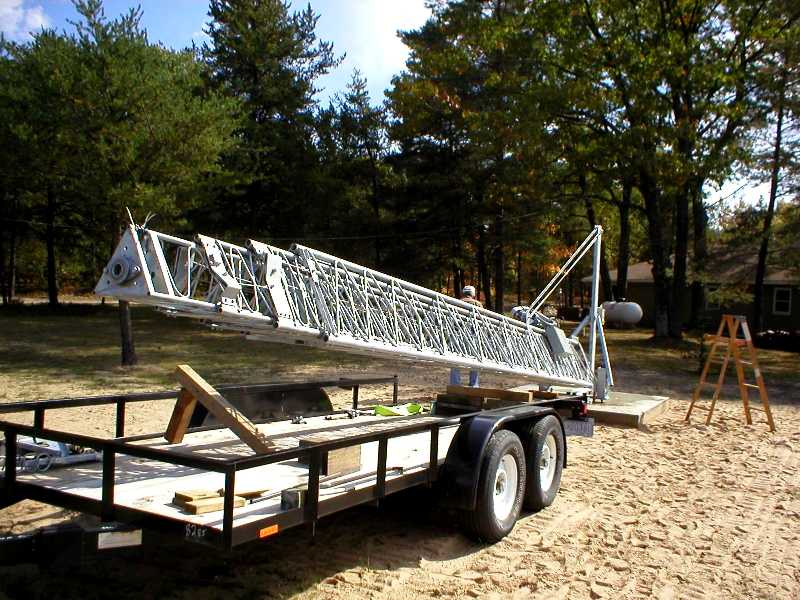 Cranking up to vertical. Sure helps to have the US Tower Heavy Duty erection unit. Sounds nasty doesn't it?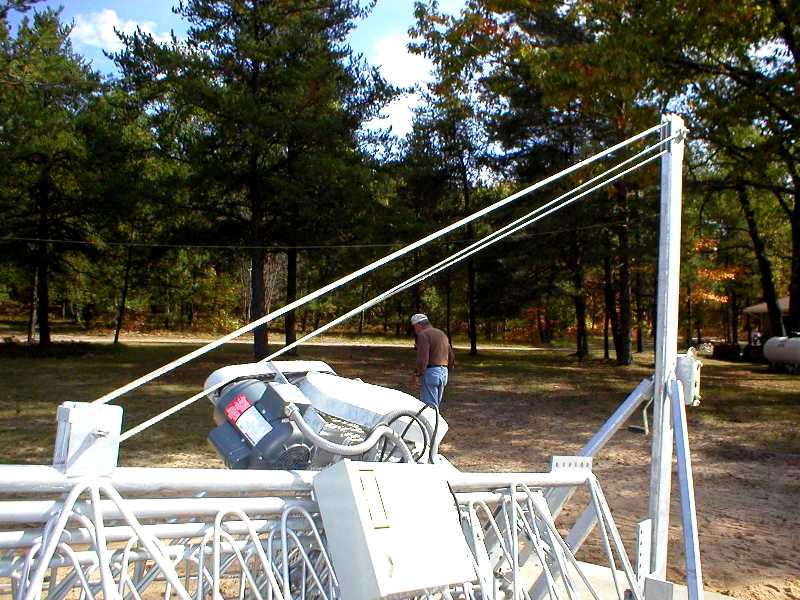 Will add electric winch unit to this in the future. Takes about 300 cranks to lift the tower.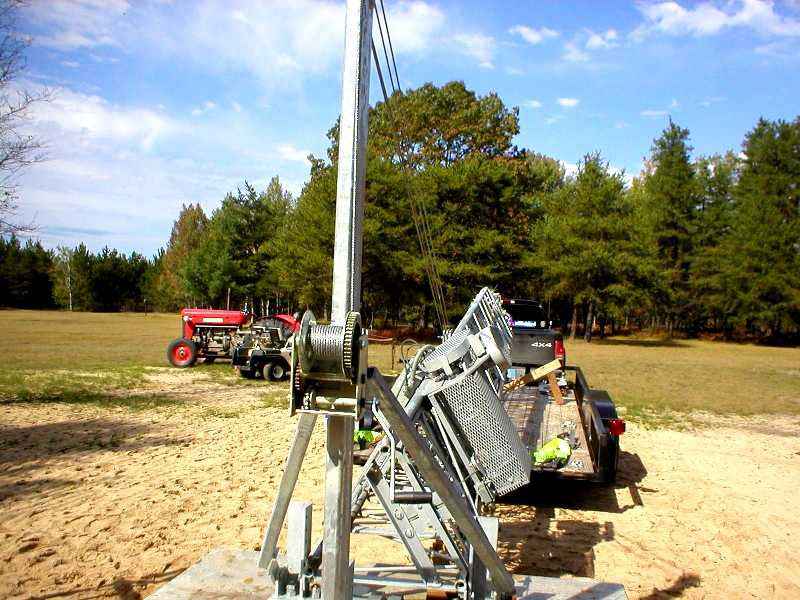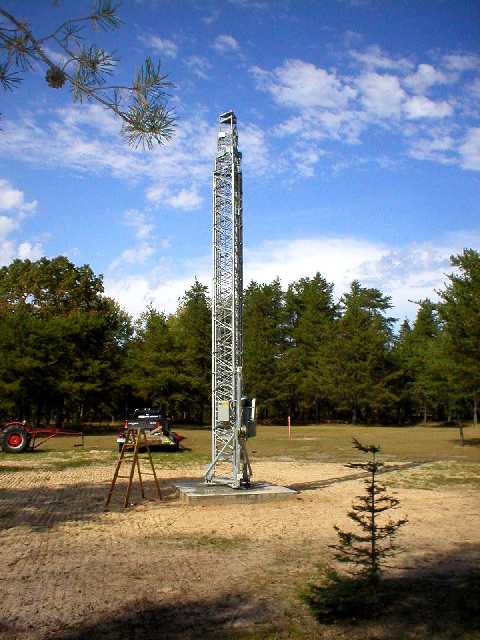 So far, so good.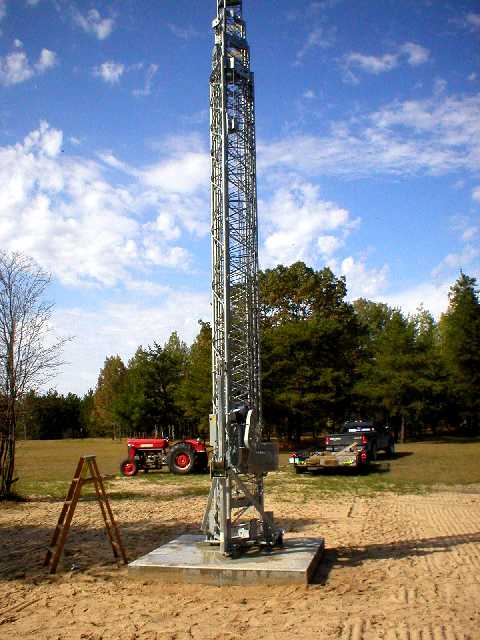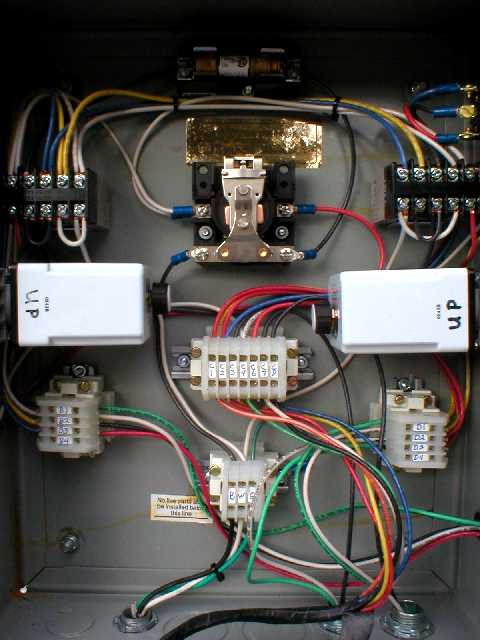 Main tower control.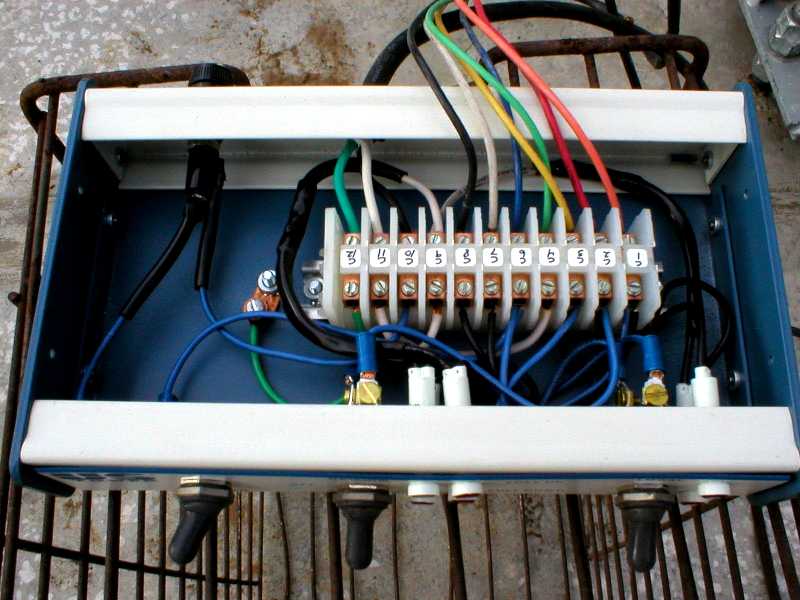 Tower remote control console.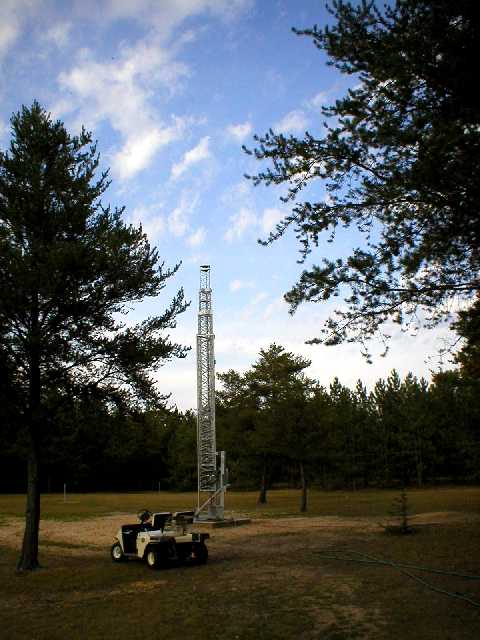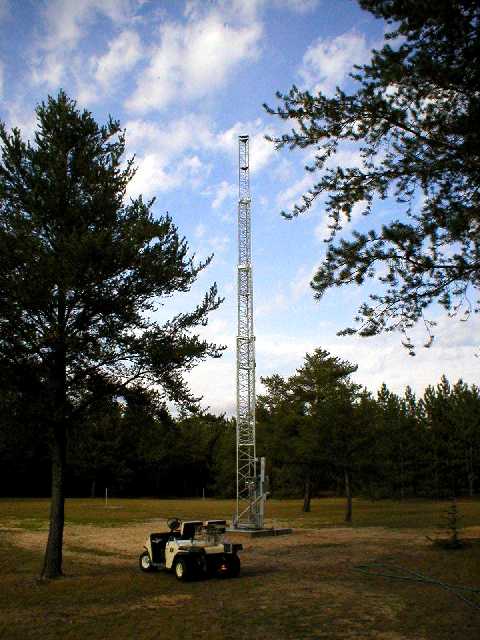 First test of motor unit - worked perfectly.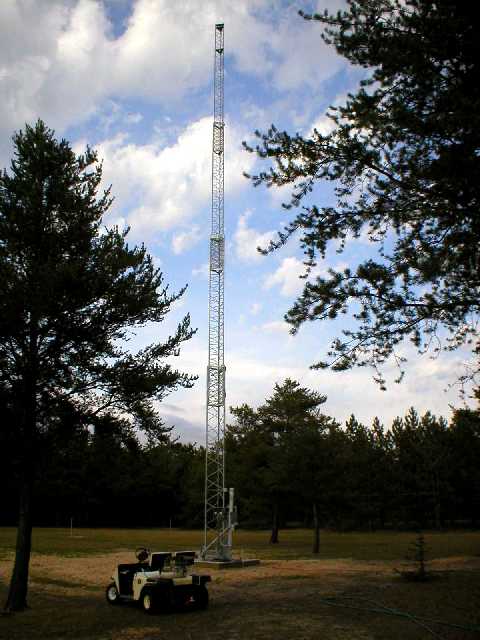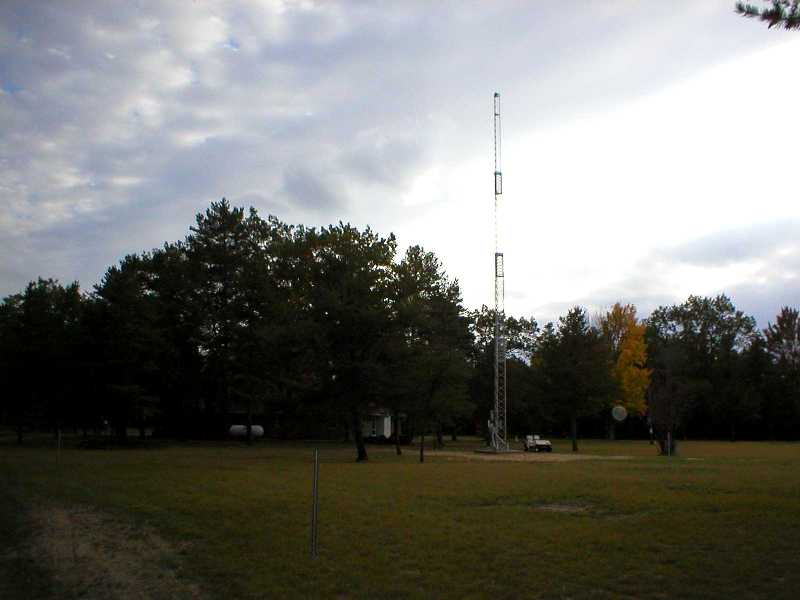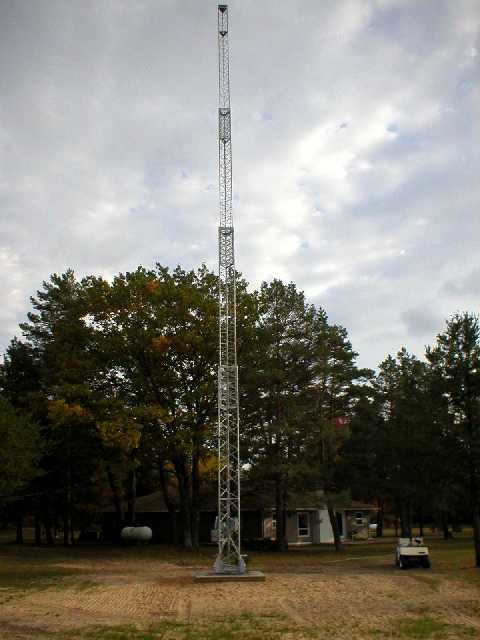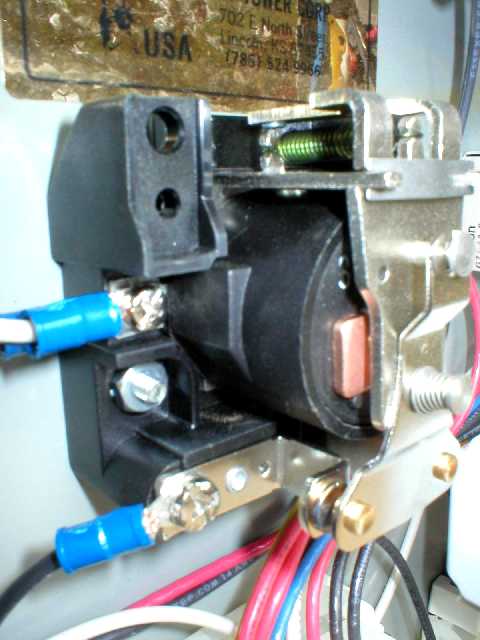 Main relay. Required full current - use #10 wire.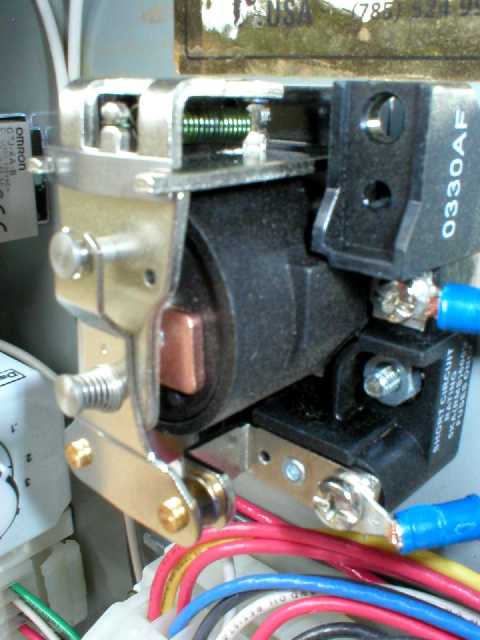 Point burn noted due to my inadequate temporary wiring. Will need spare relay.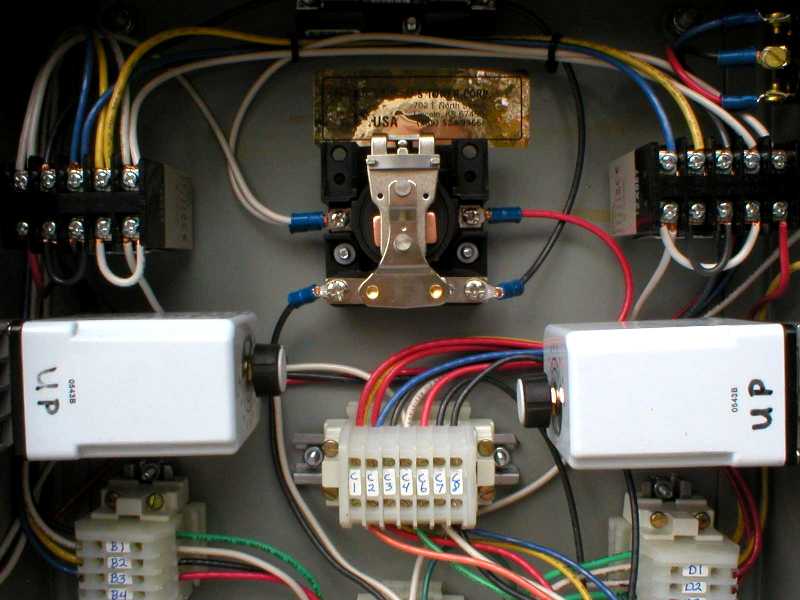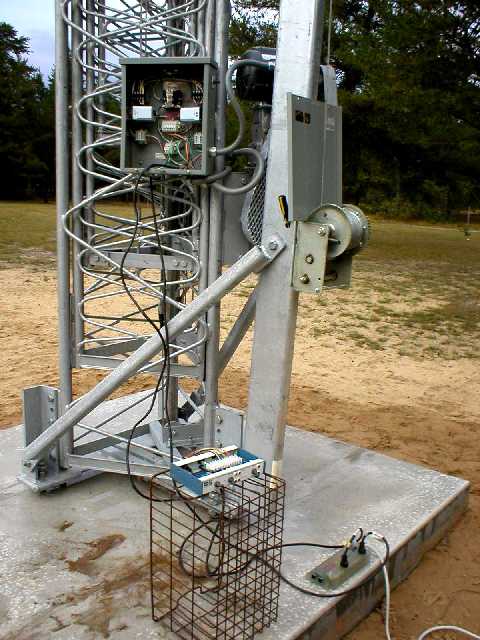 Have to use remote unit prior to re-wire for local operation.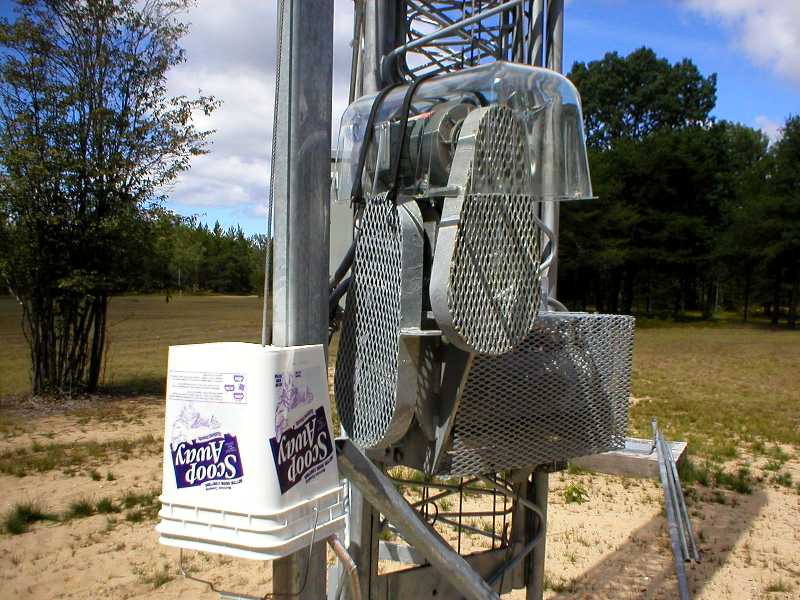 Made cover for winch and main lifting mechanism to protect from the elements.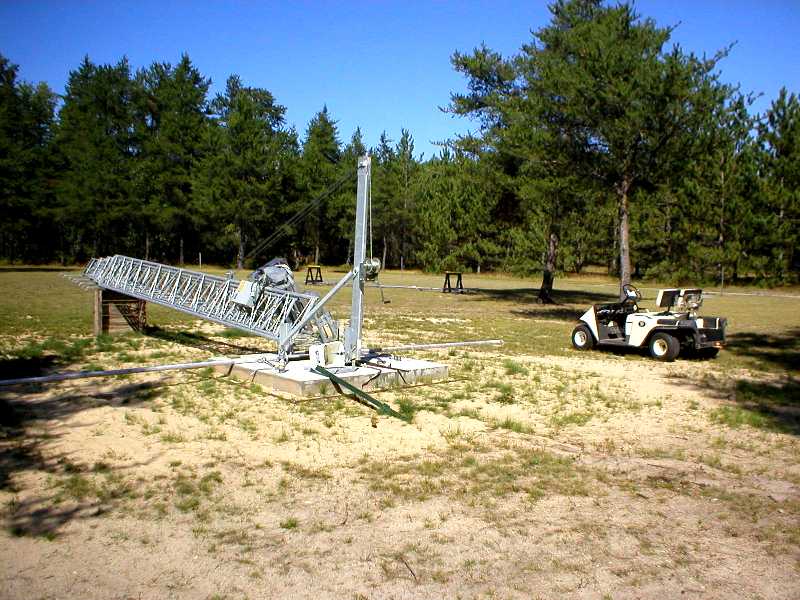 Mast waiting for installation.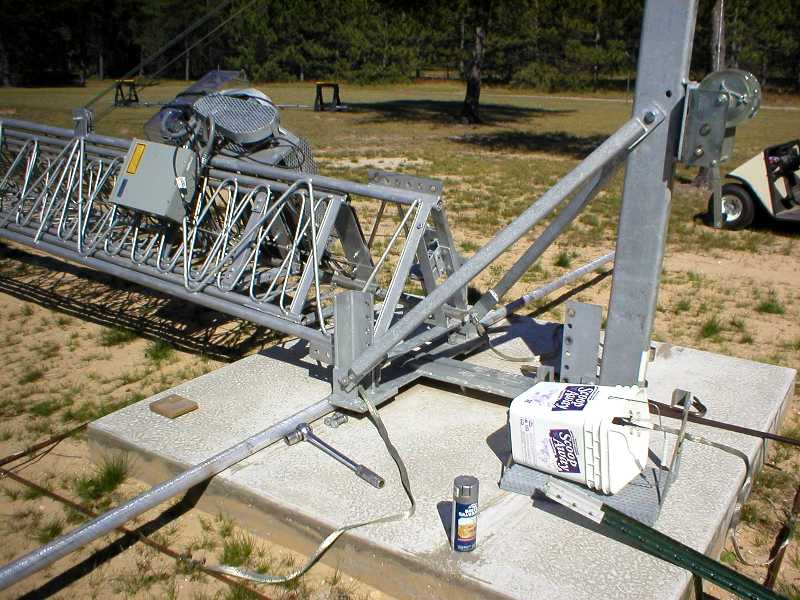 Cold galvanize used to touch up any scratched material. Works extremely well.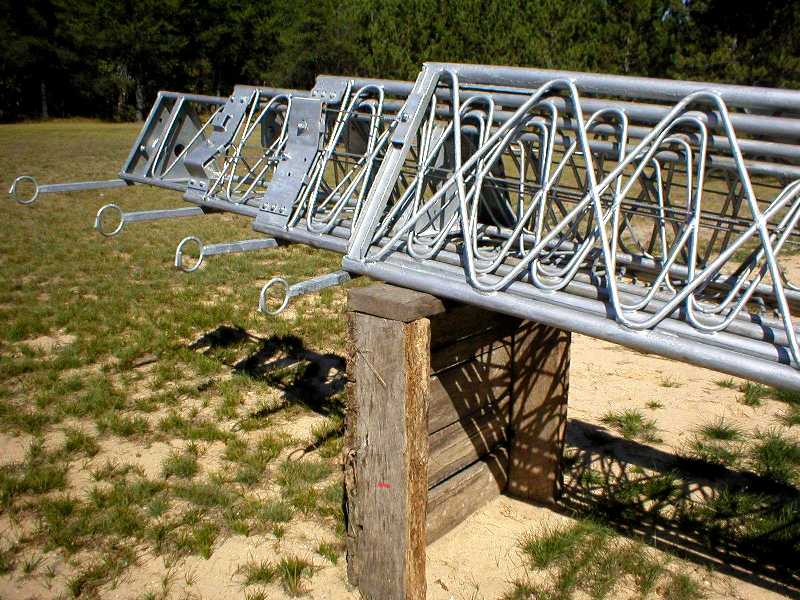 Be sure to support outer end of tower for maintenance. Coax arms installed.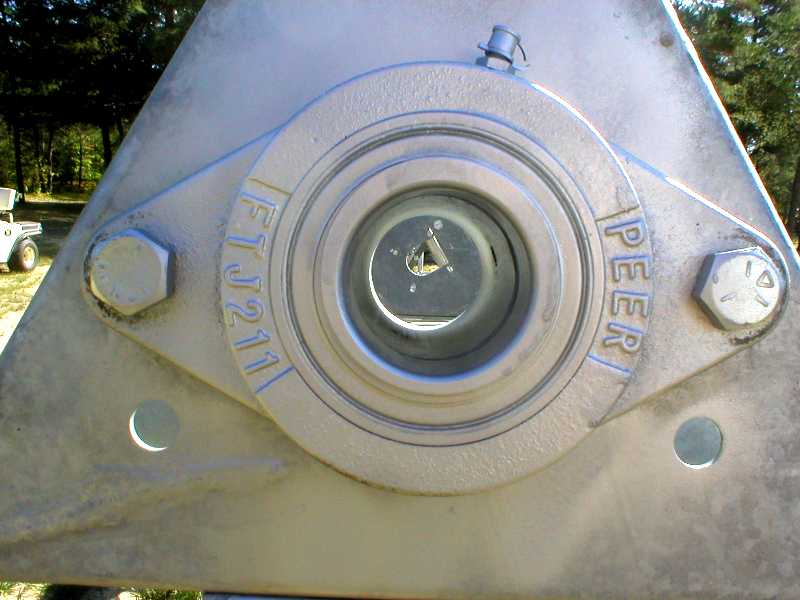 Top thrust bearing.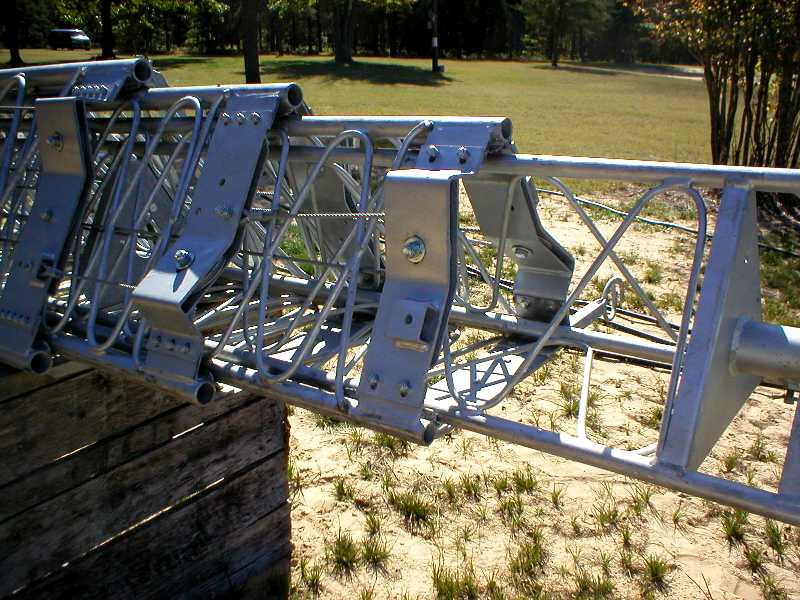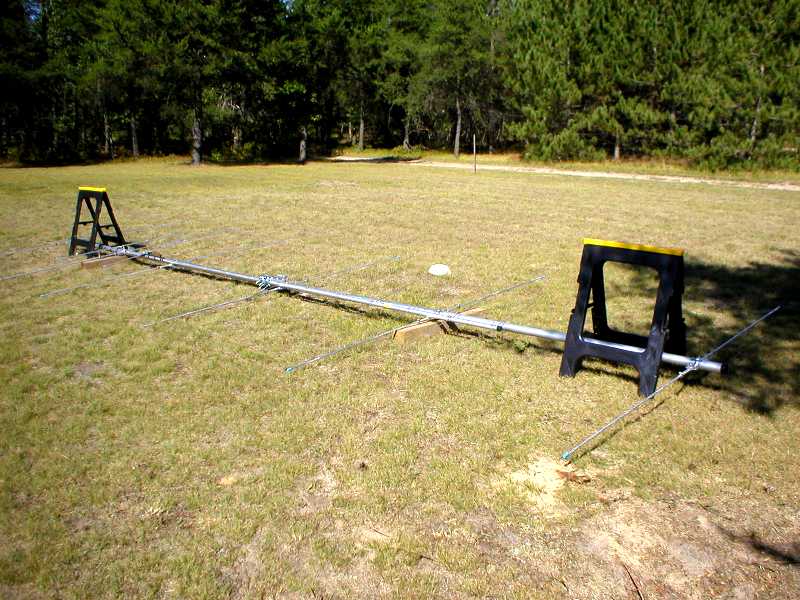 6M antenna awaiting installation.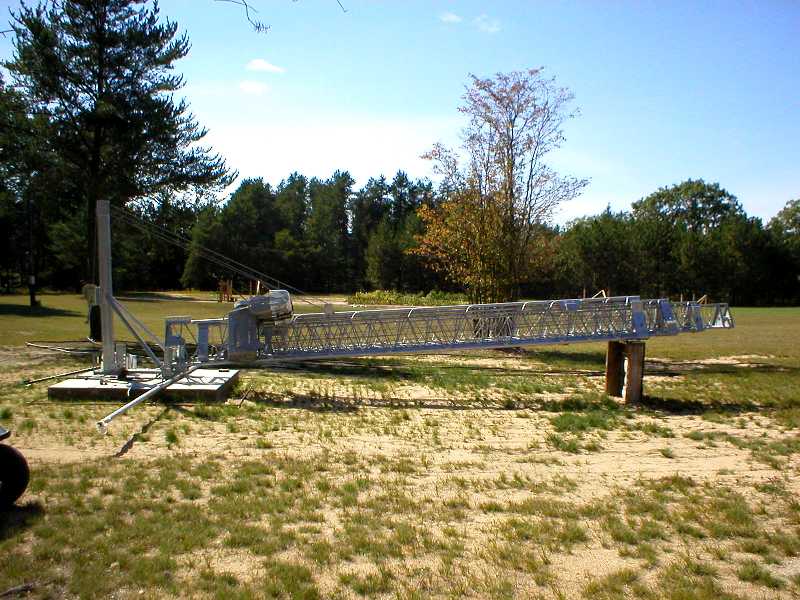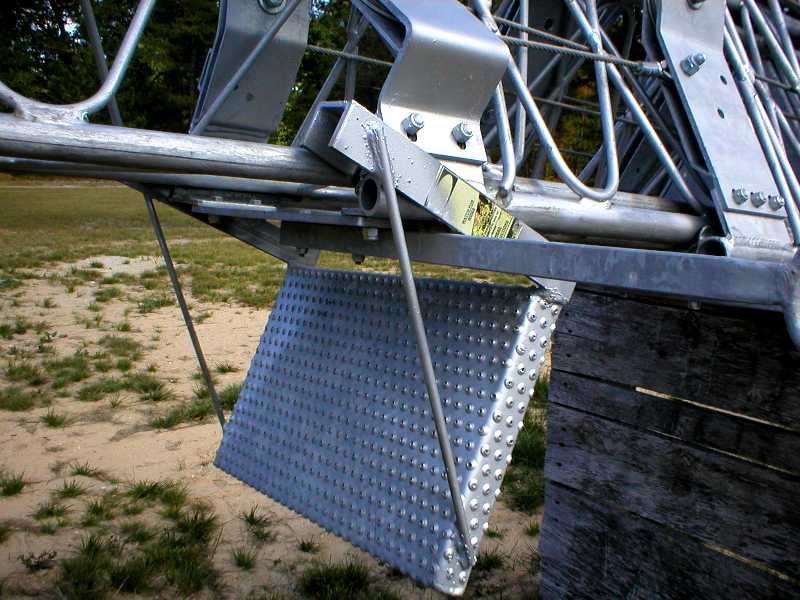 Retro-fitting Rohn 45 work step to this tower. Used 1/2" galvanize stubs, couplings and nipples to hold top.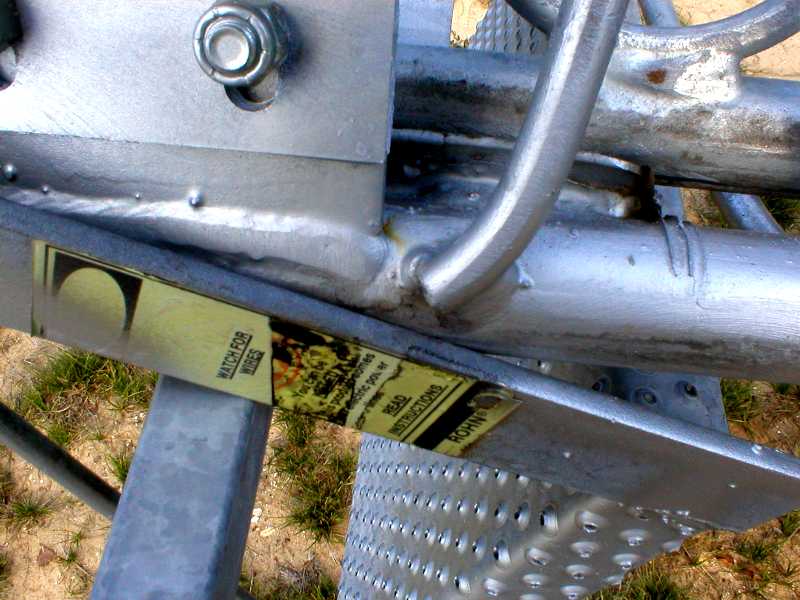 Had to remove material so step could settle.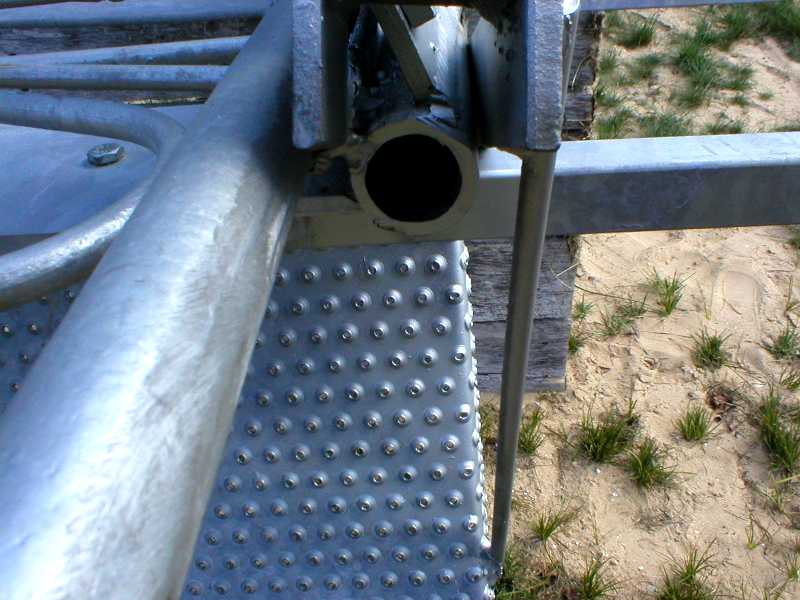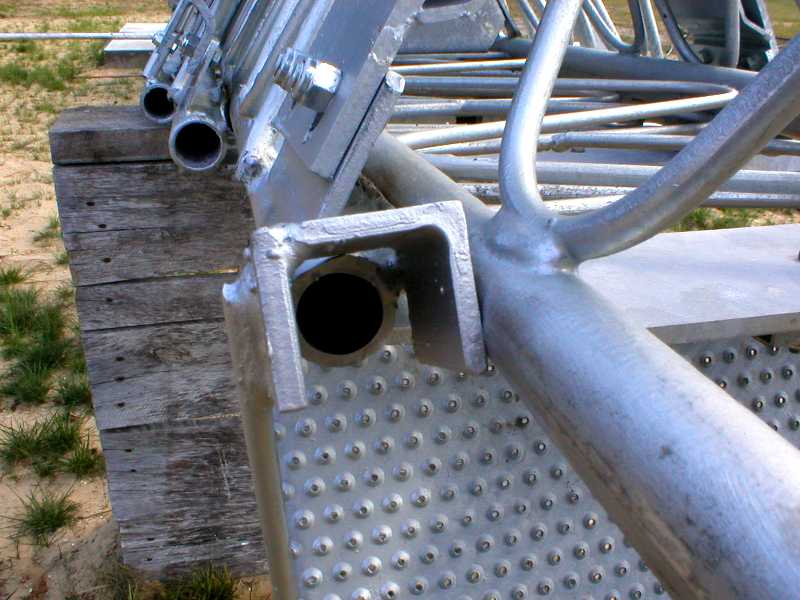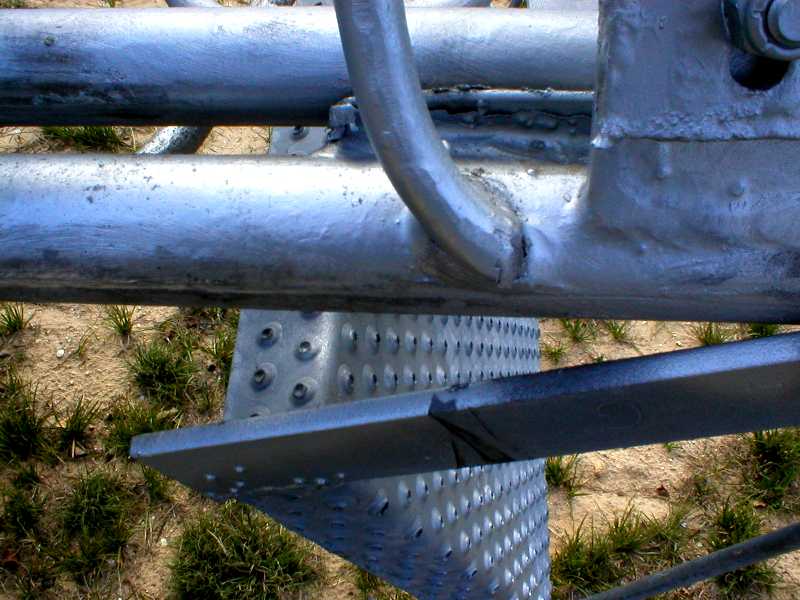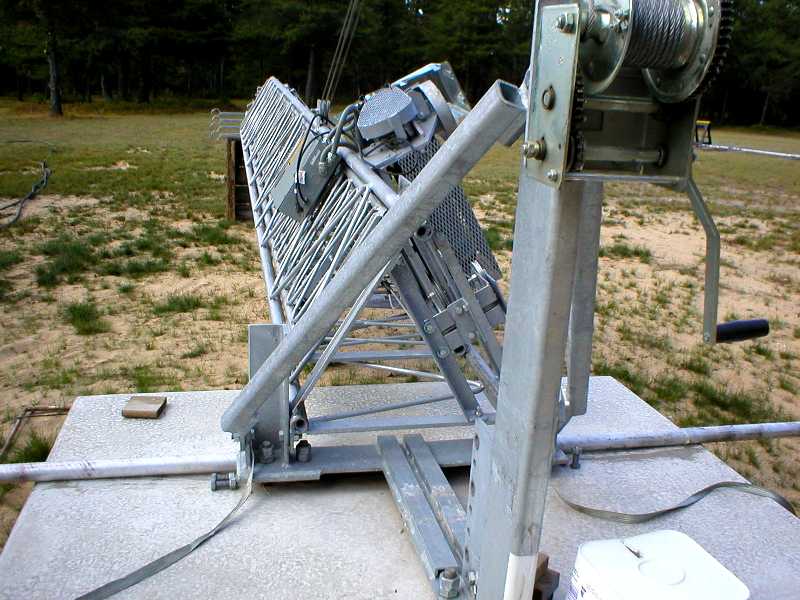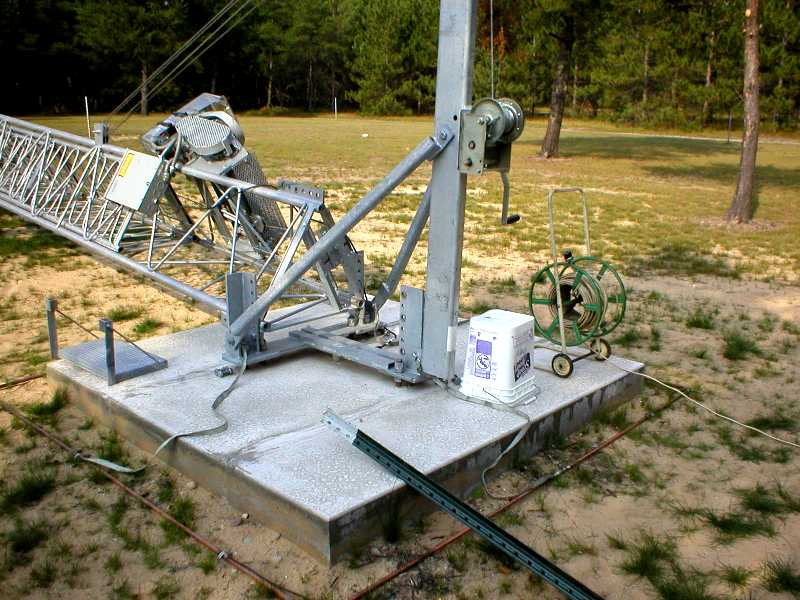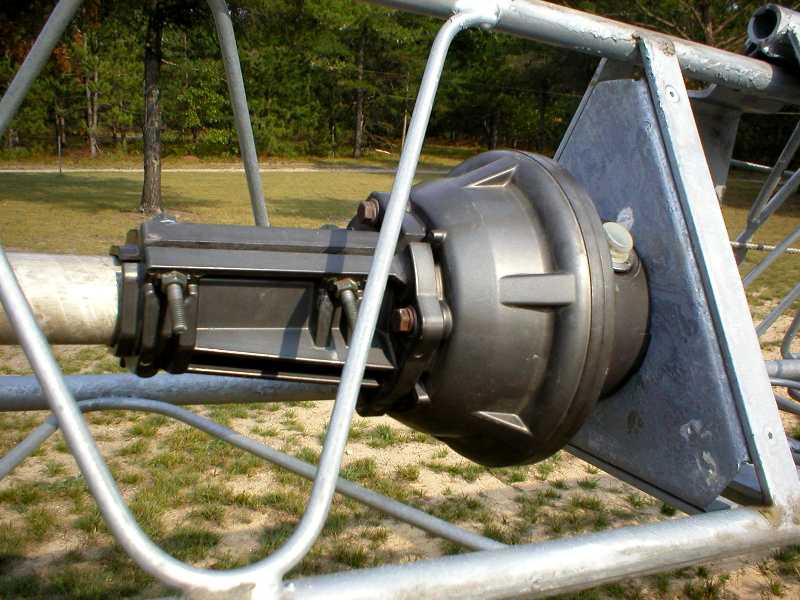 Yaesu 2700 rotator from our store in St. Joseph.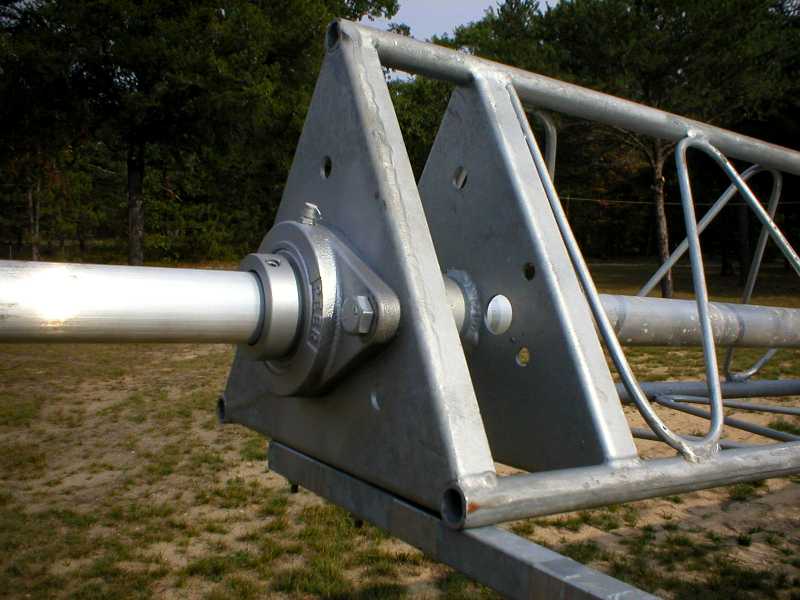 Used 1/2" wall heavy aluminum mast. Stronger, lighter and cheaper than steel. 6061-T6 from Alro Metals, Alpena, MI
Weighed 55# compared with 235# for equivalent steel mast.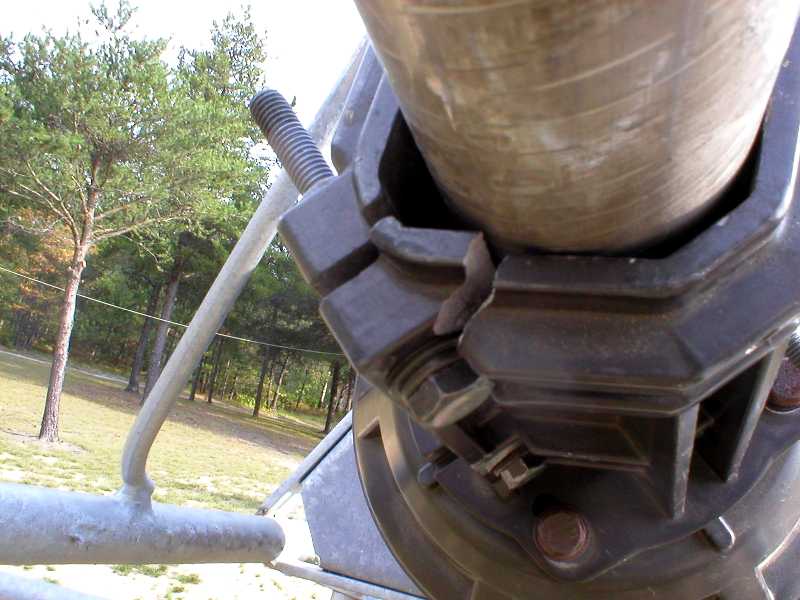 OOPS! Wish I hadn't tightned it that much. Screwed up again.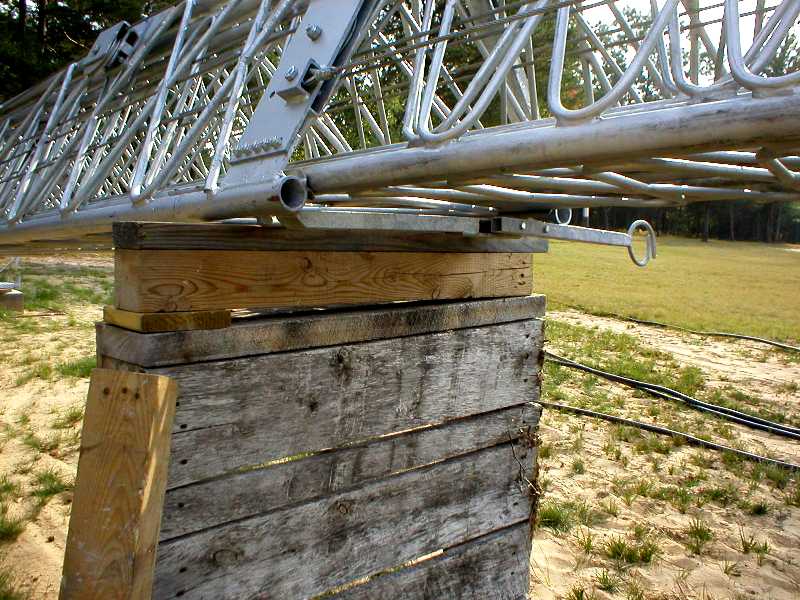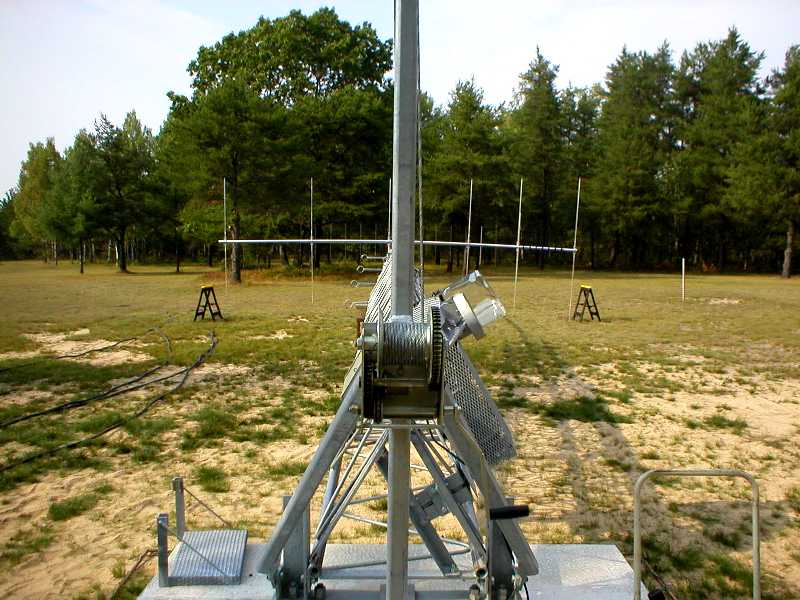 First couple antennae installed.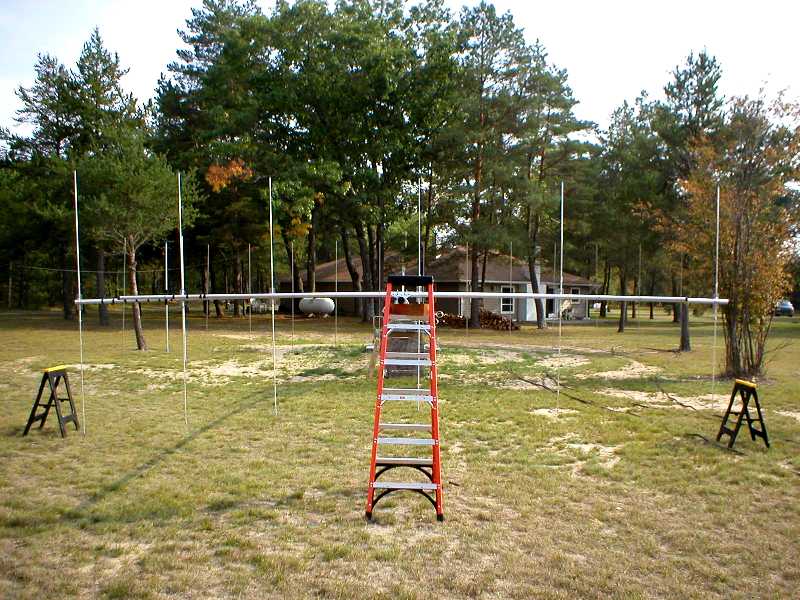 Want aligned perfectly before tipping tower up.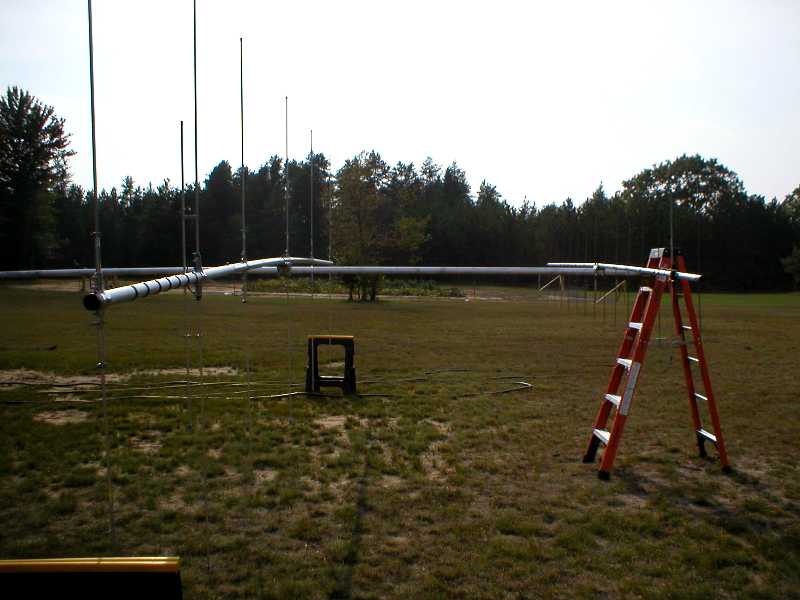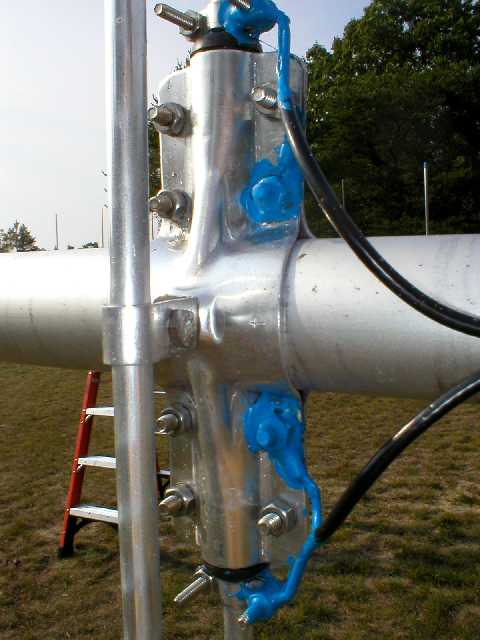 Use Rubber Tool Grip for weatherproofing. Best stuff I've ever used.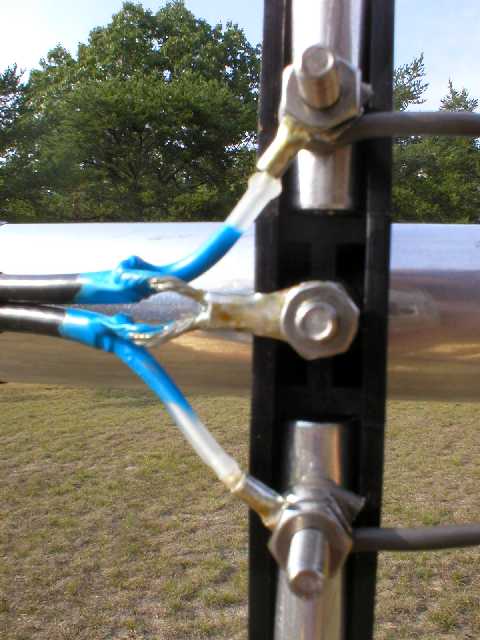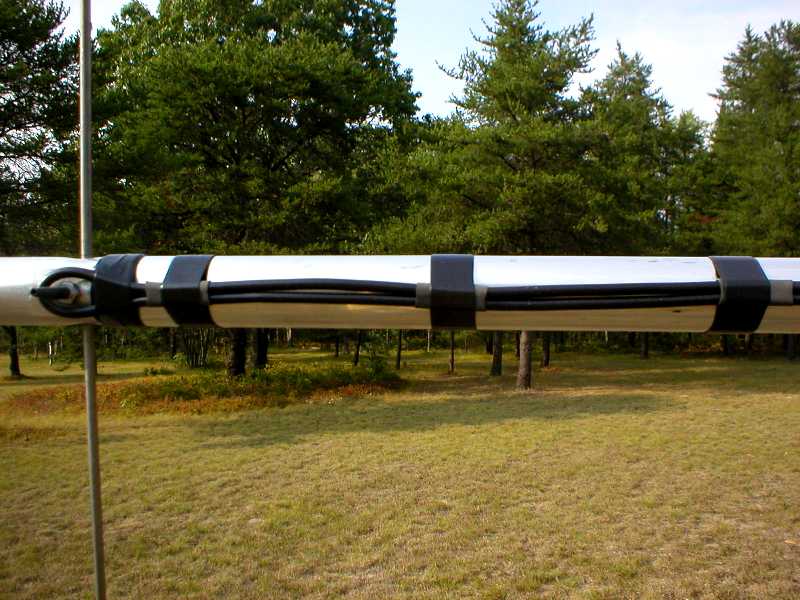 Balun strapped securely, then taped.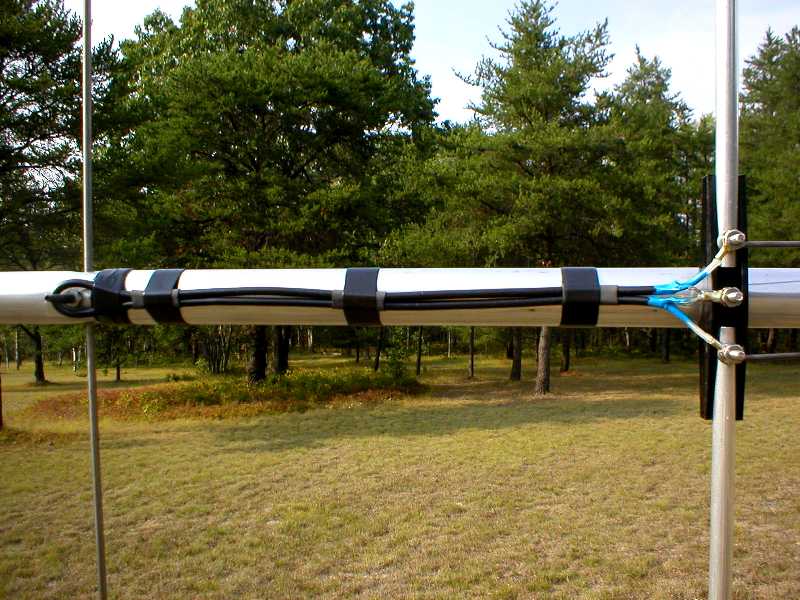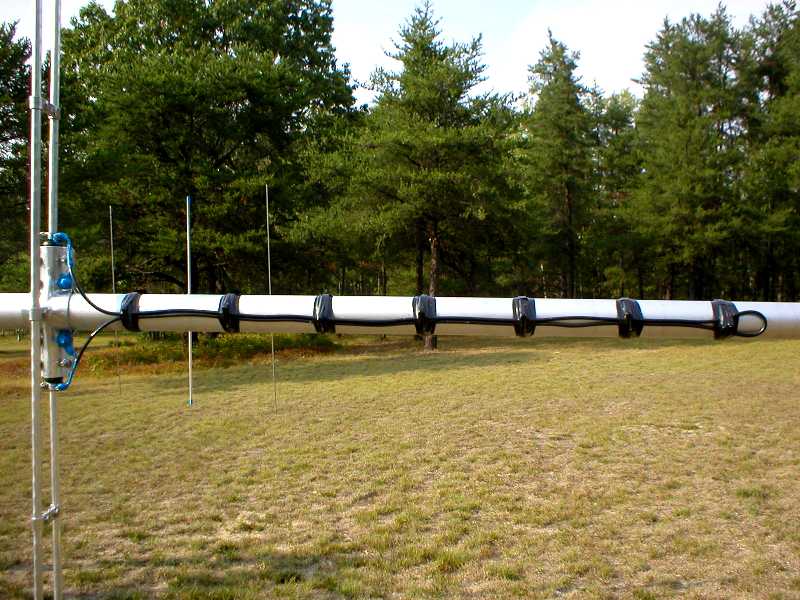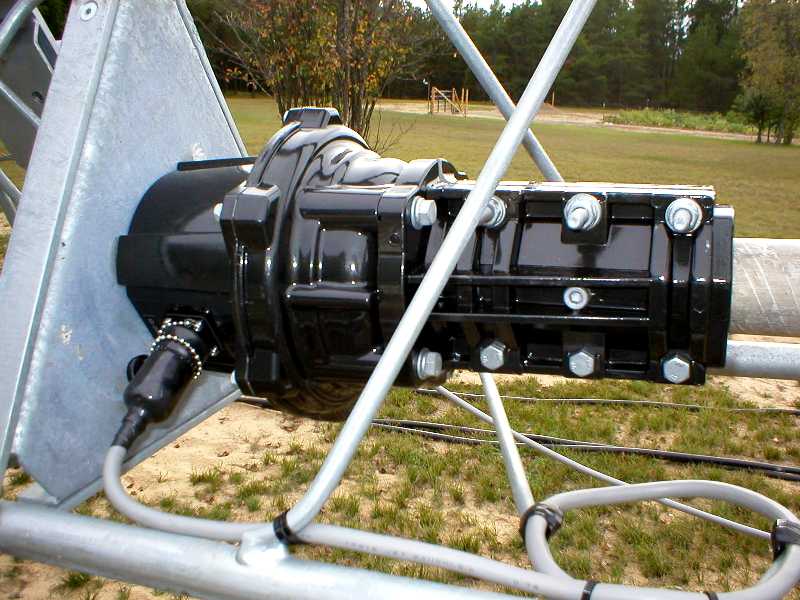 New Yaesu 2800 rotator to replace 2700. Much heavier. Note the many more mounting bolts.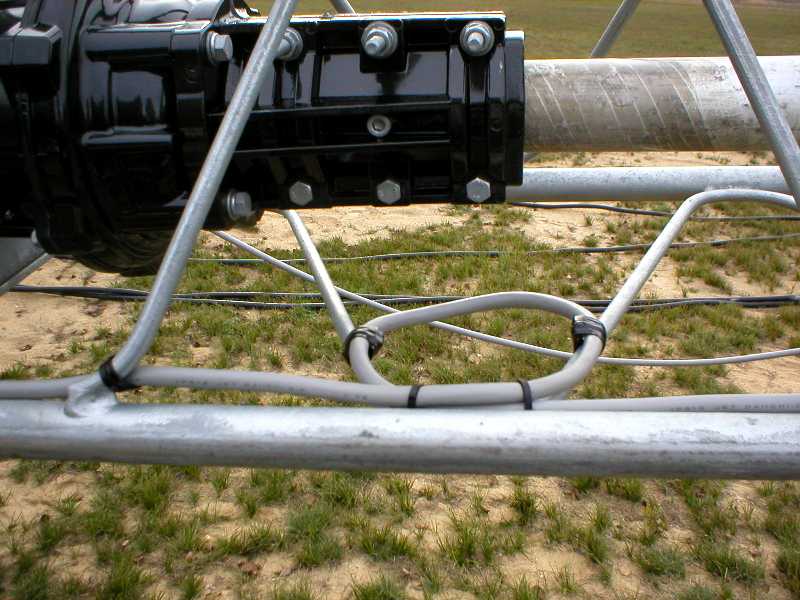 Bolted through mast to ensure azimuth accuracy and consistency.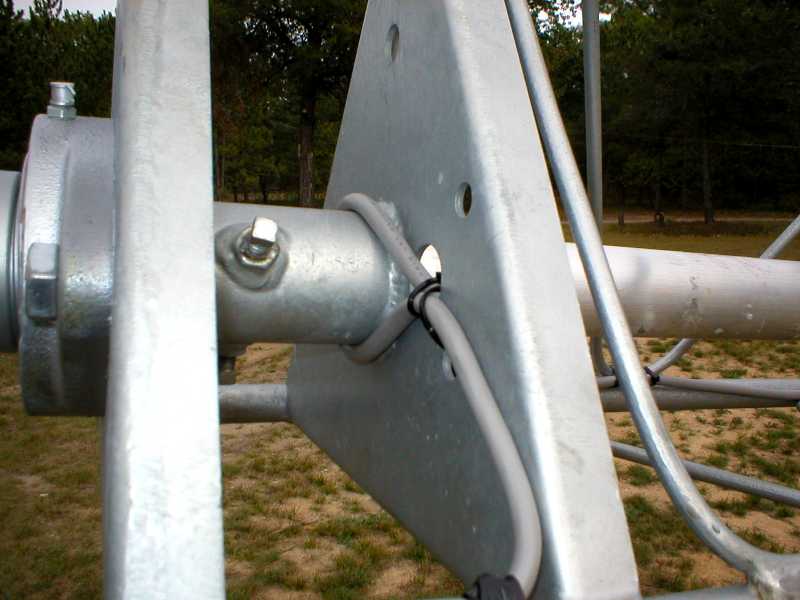 Ensure support of all cables.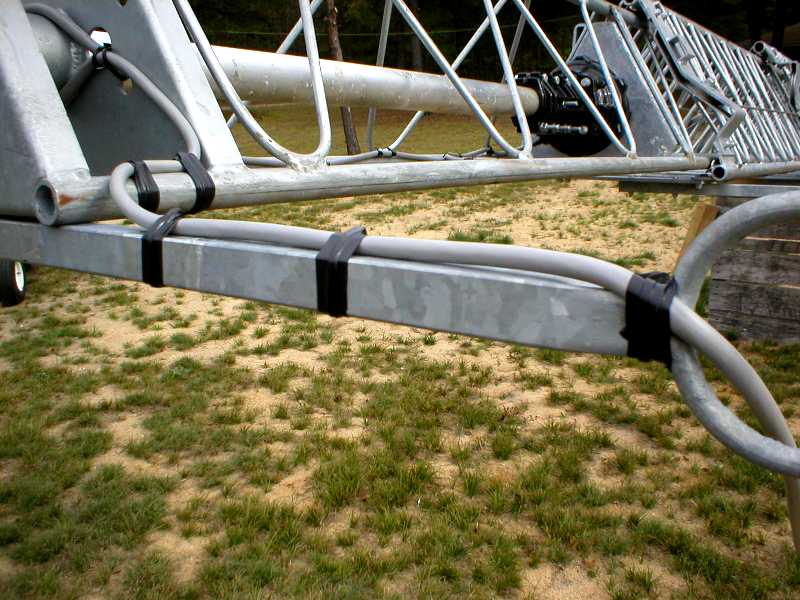 Continue support to end of top outrigger.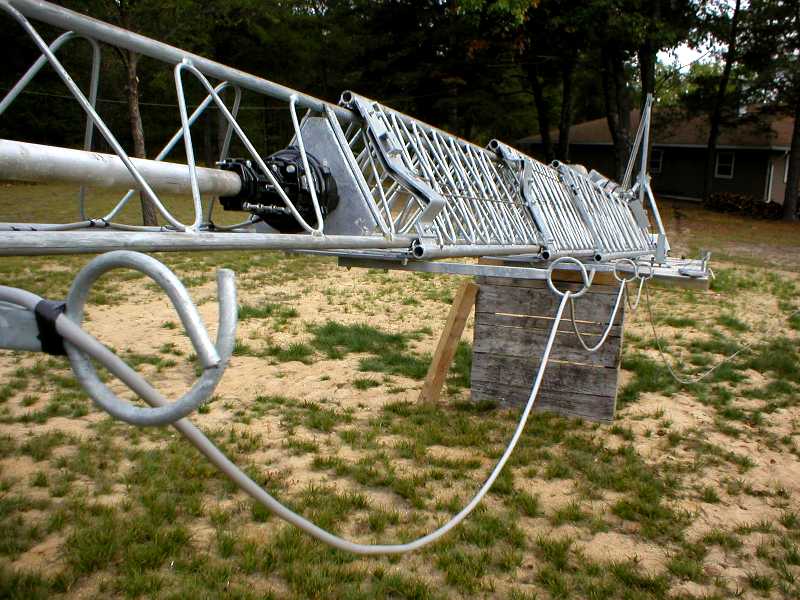 Threading cables through outriggers.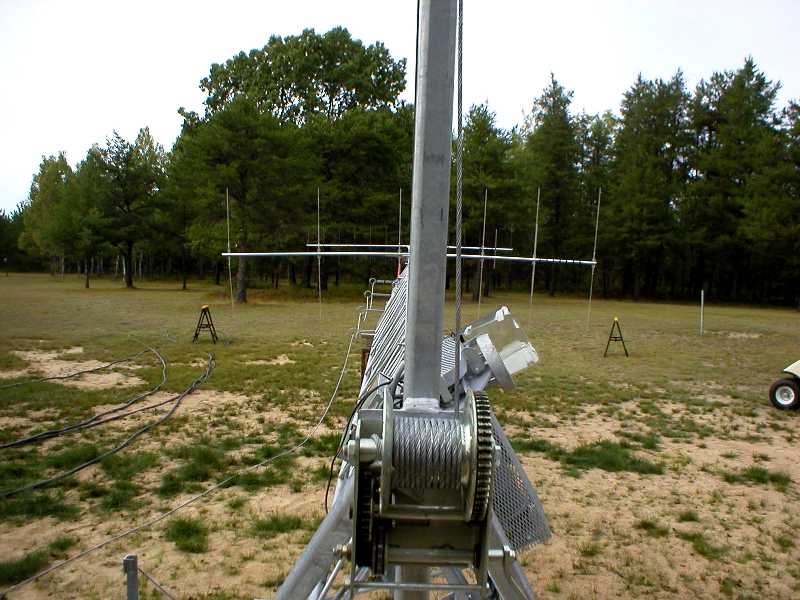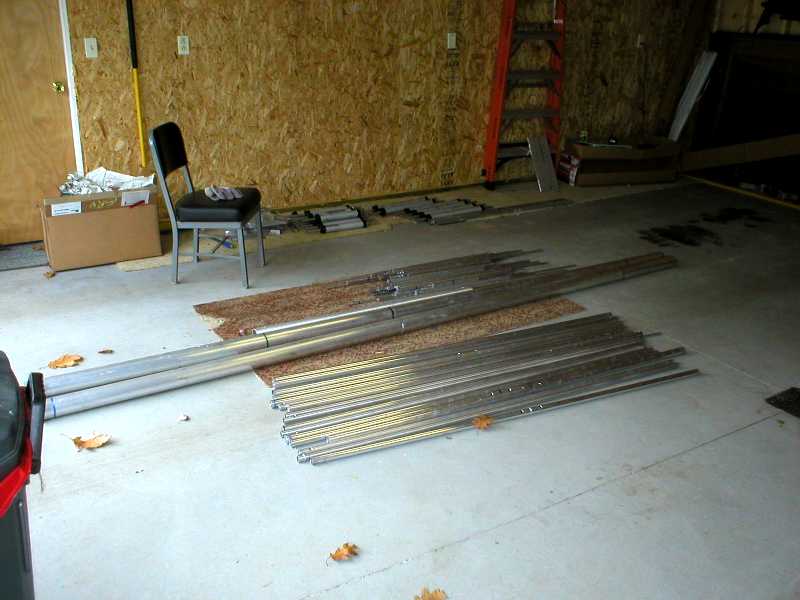 Start of constructing Mosley Pro67C3 antenna - 40M-10M.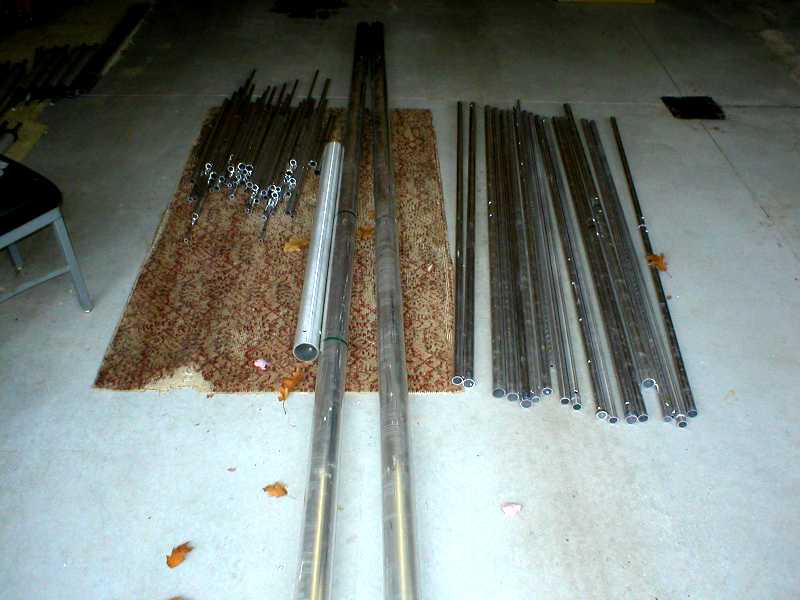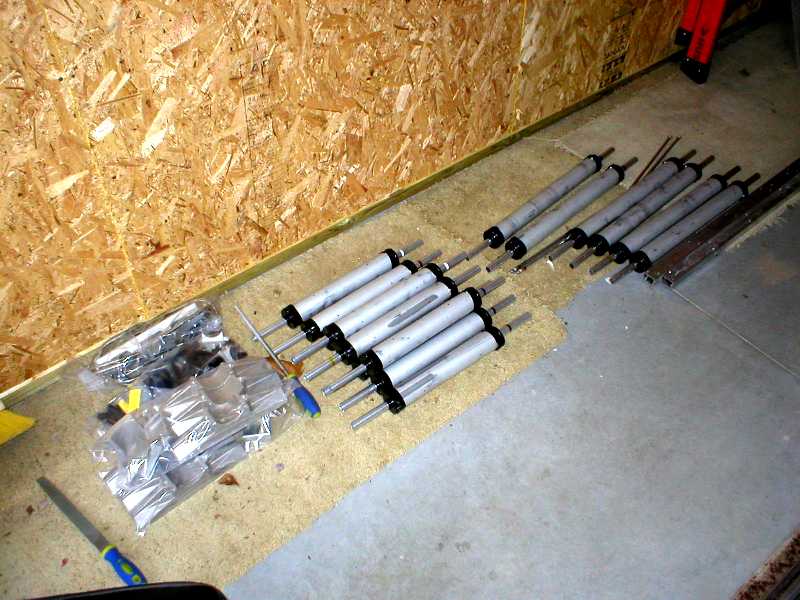 Lots of traps for this one.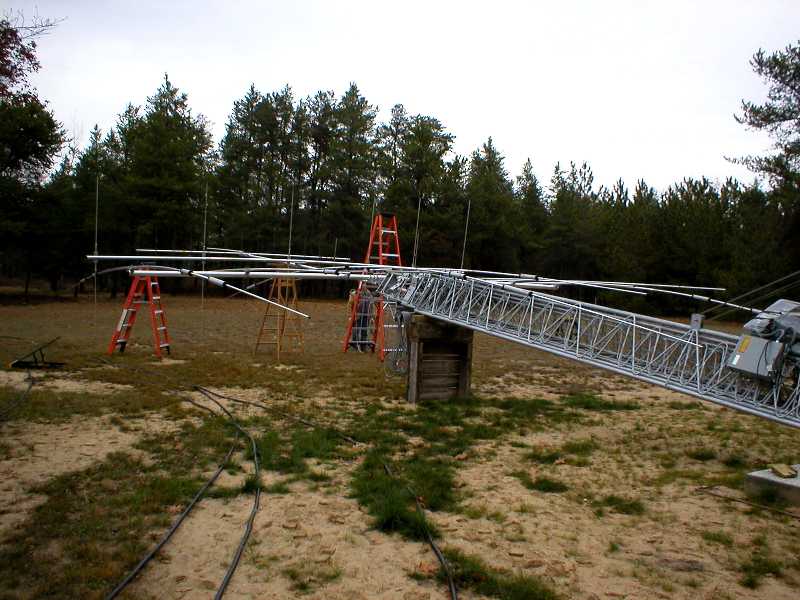 HF antenna mounted to clear ground. Has to be rotated to horizontal after tower goes vertical.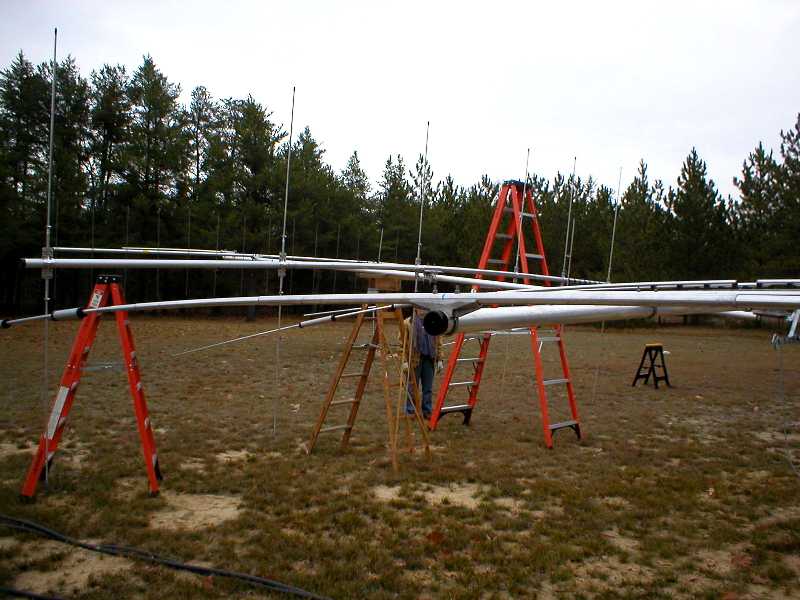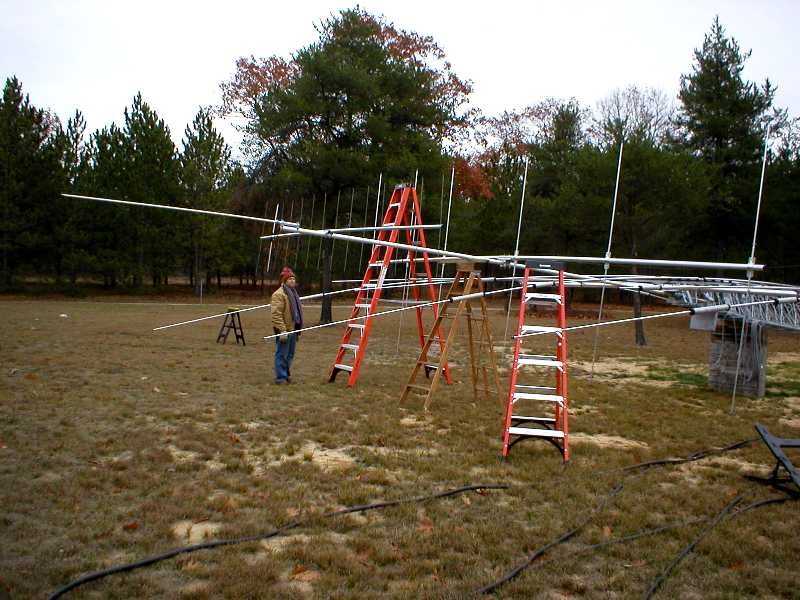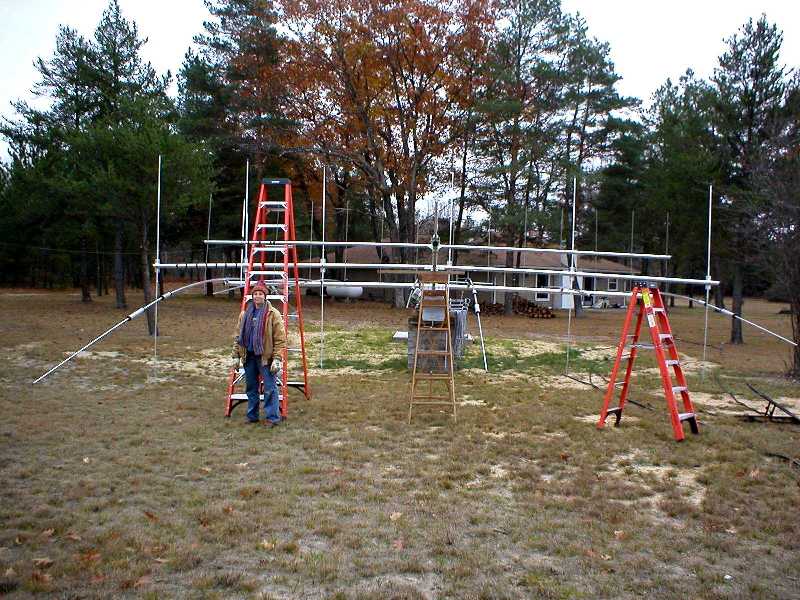 N8JML supervising.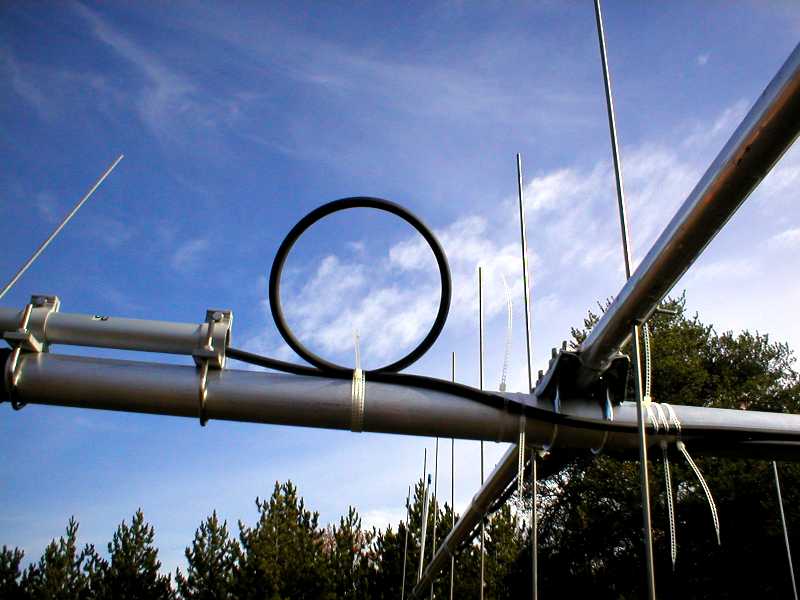 Be sure to make lightning loops.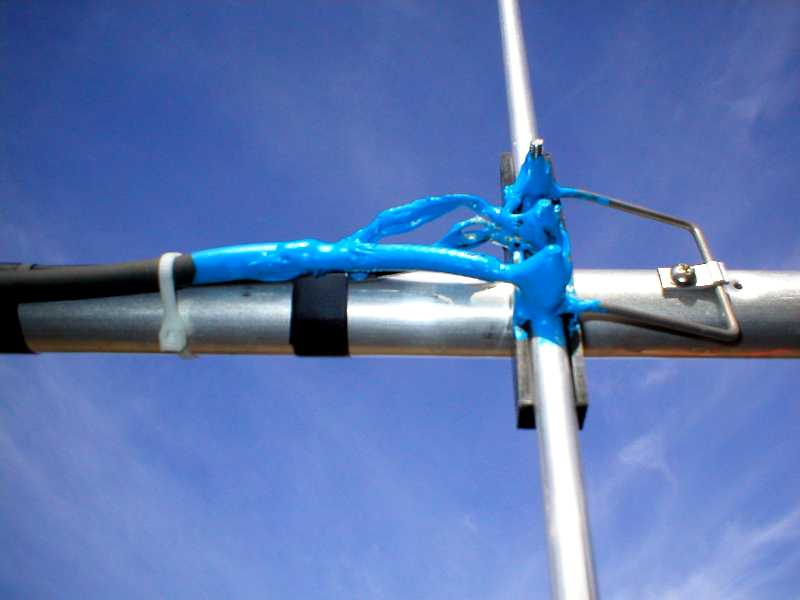 Be sure to GLOP everything with tool dip. Weather doesn't get through this stuff!!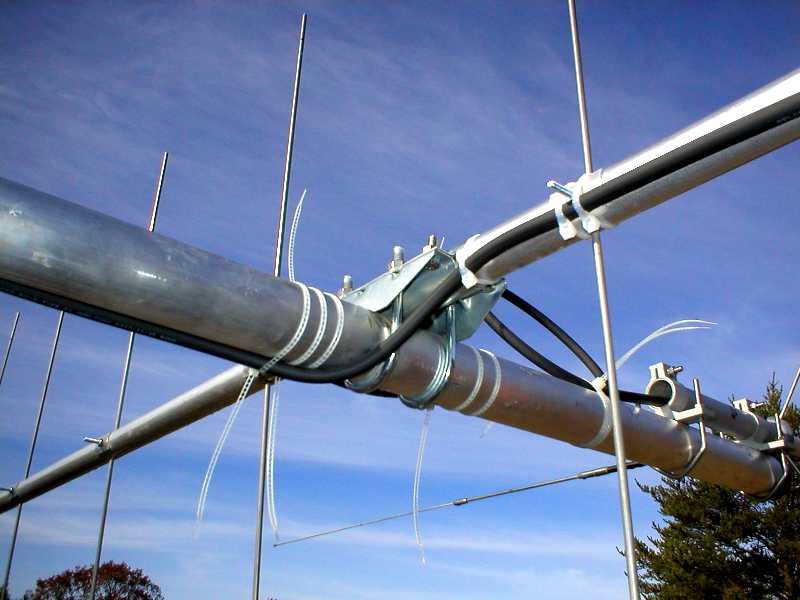 Initial strapping - will be trimmed and taped.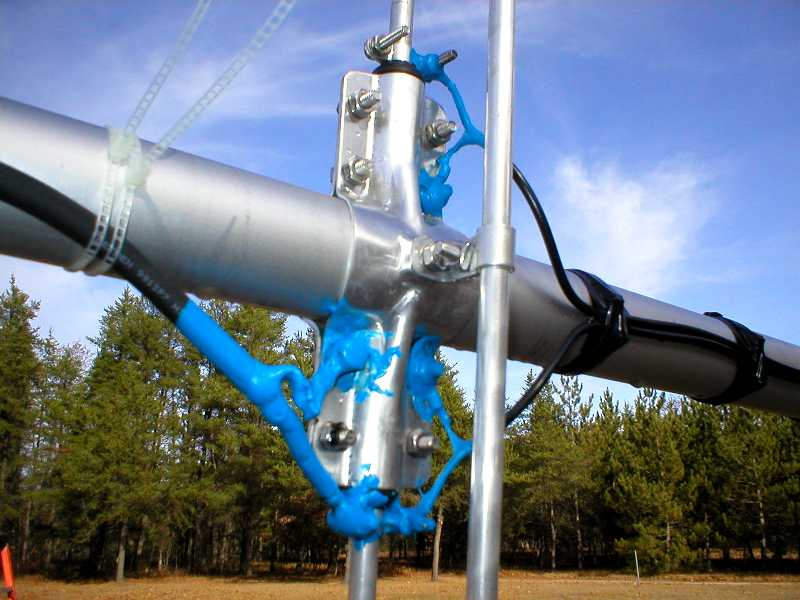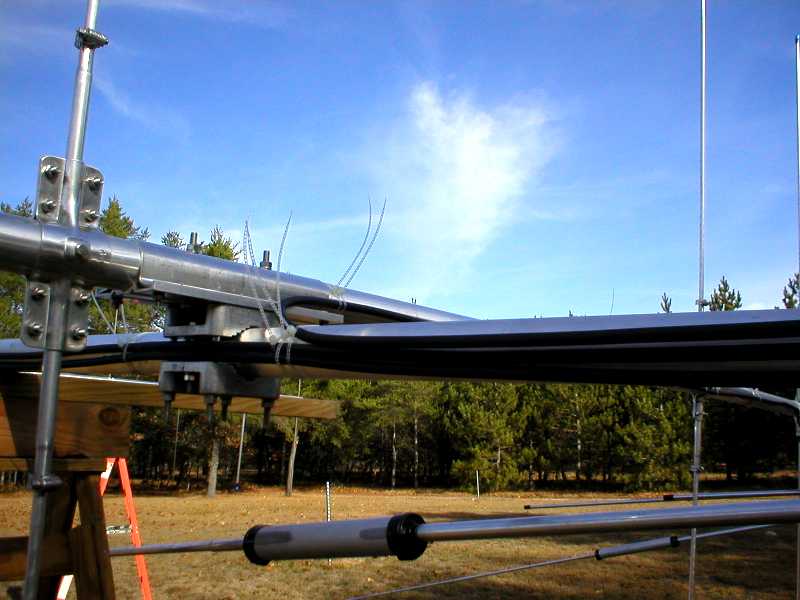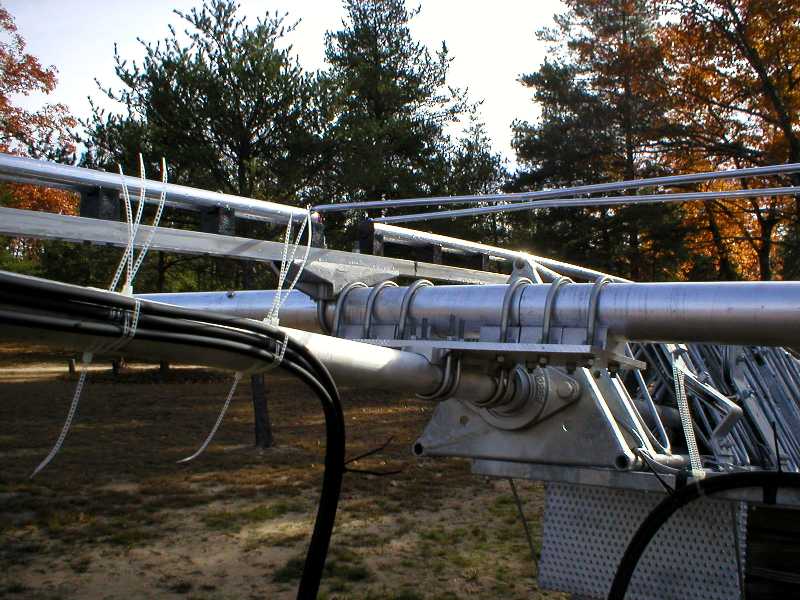 More straps are better than less.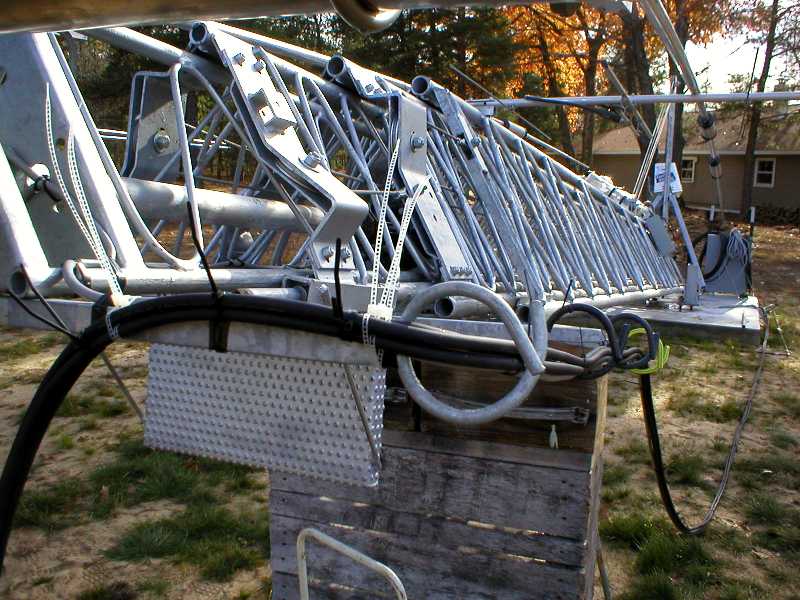 Support of all wires is essential. Will be strapped and taped for tight bundle.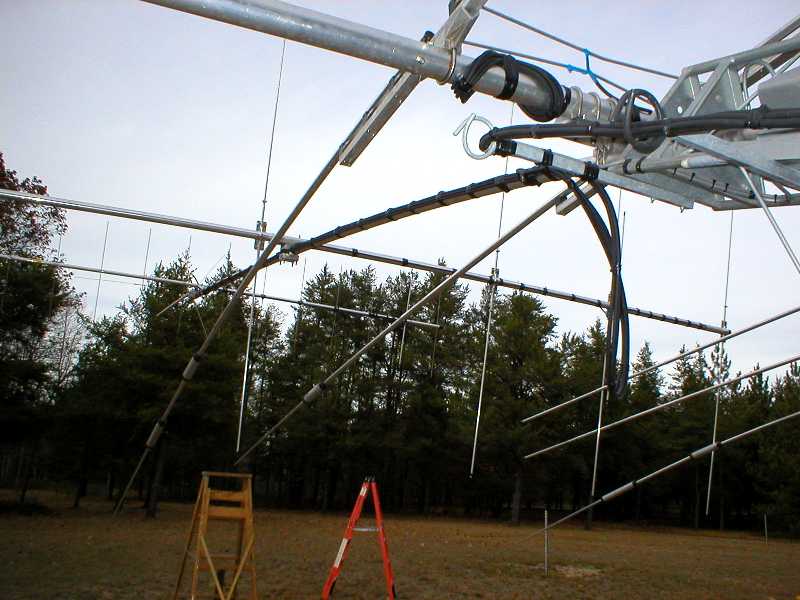 Note RF choke affixed to boom.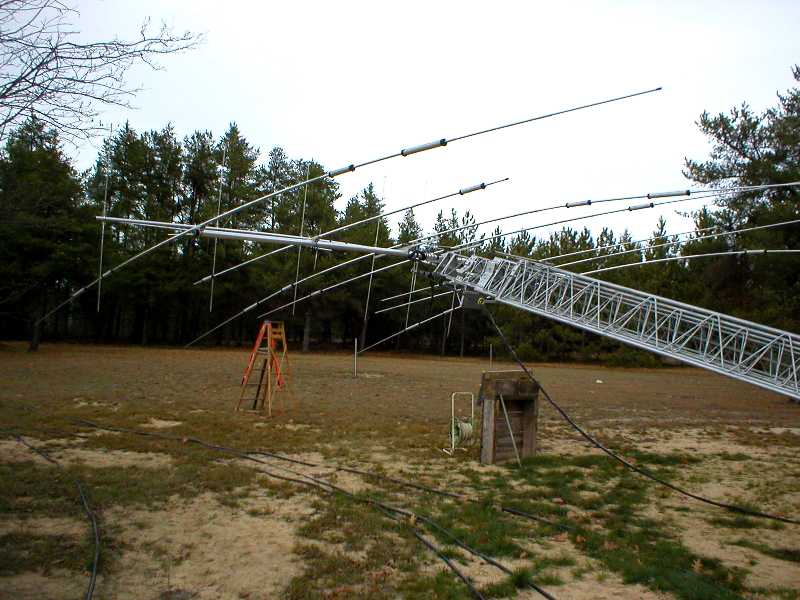 On the way up.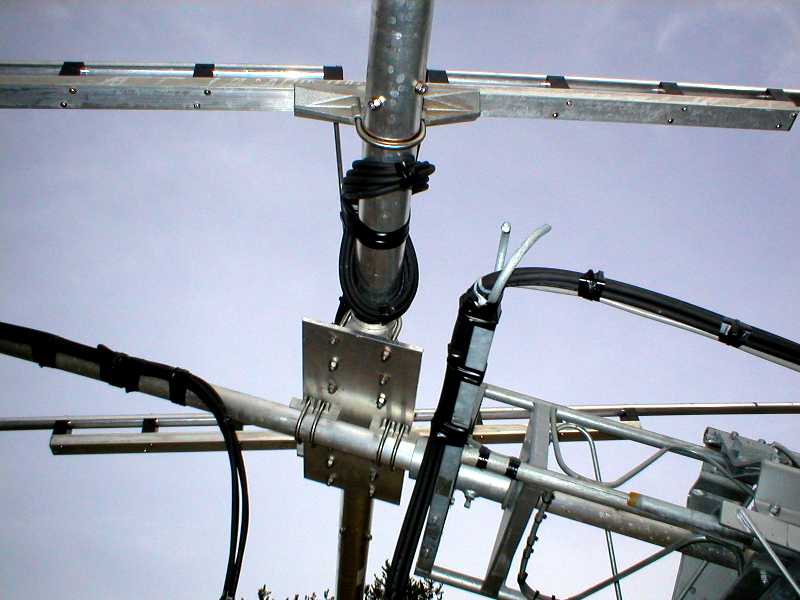 Everything is strapped and taped.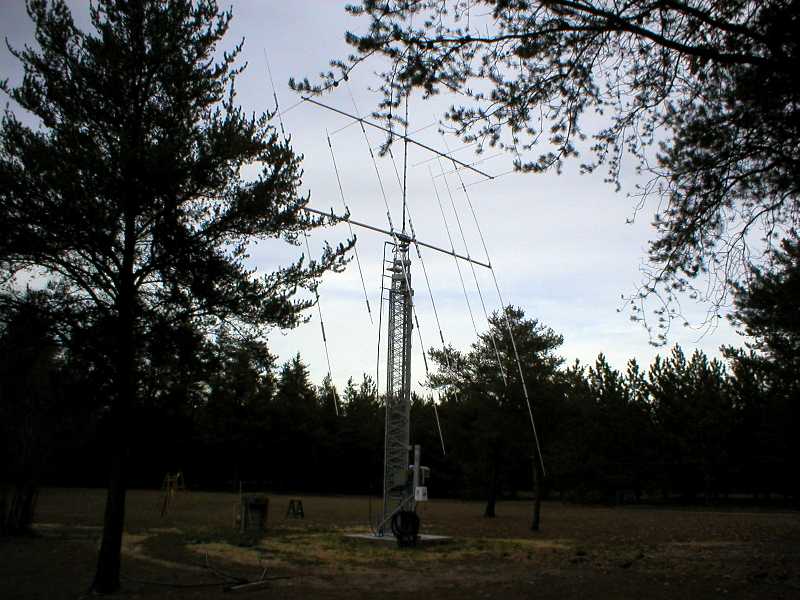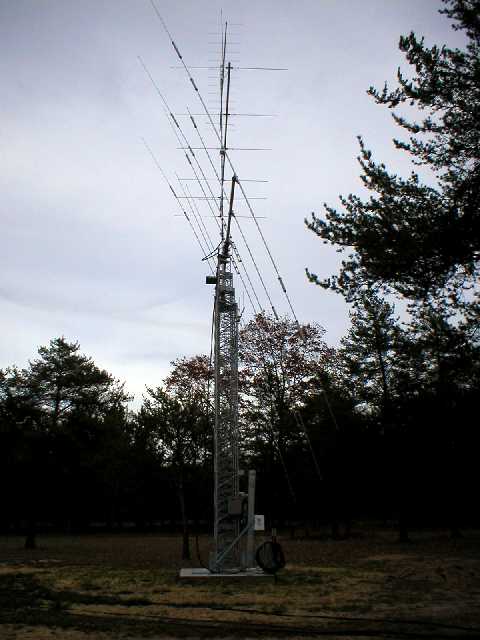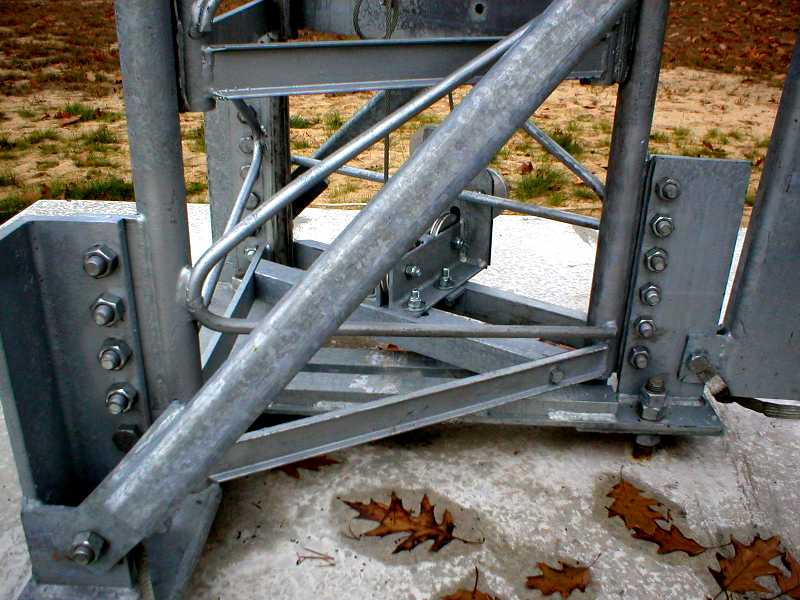 Final tower plumb established with 6 base mounting bolts.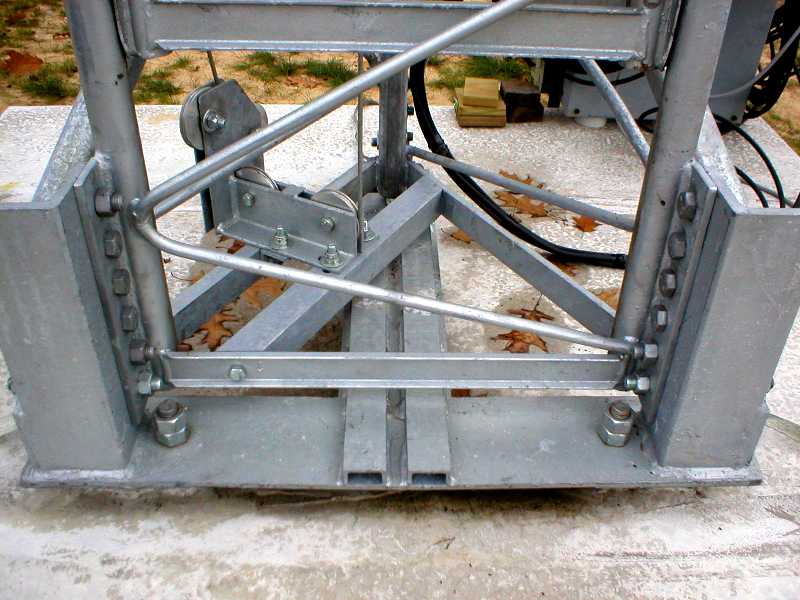 Tower pull-down mechanism. We don't rely on gravity to get it back down.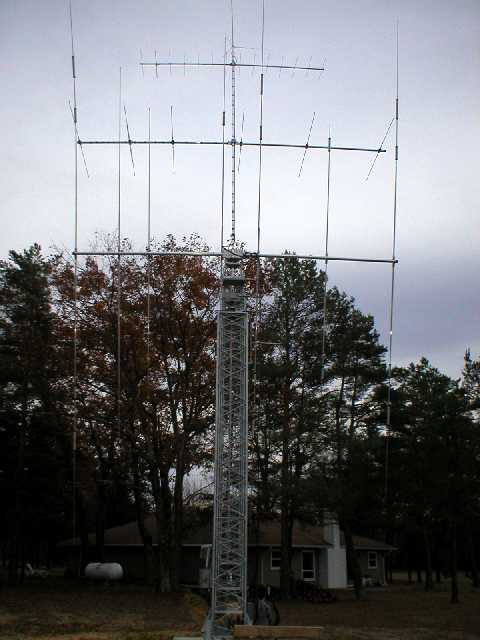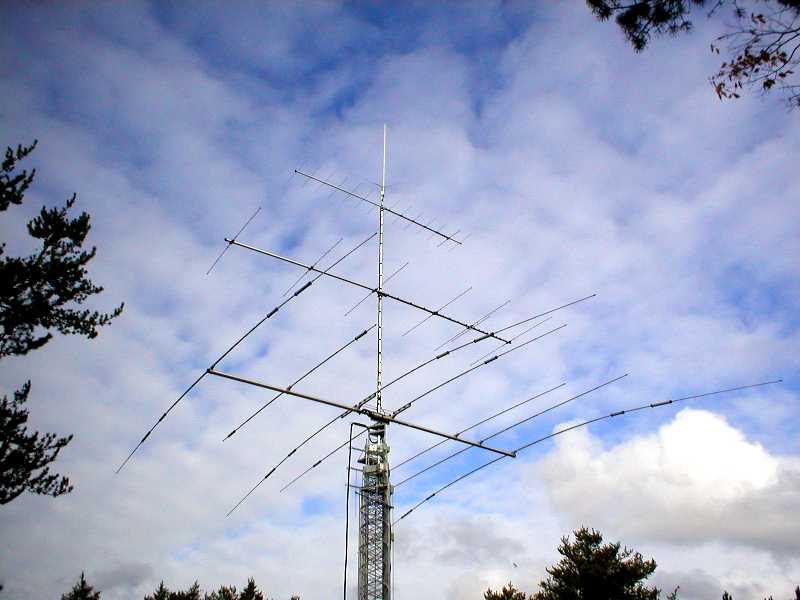 Everything perfectly leveled. Well protected from wind, etc. in collapsed position.
Top antenna - Comet GP-15 (6M, 2M, 440)
Next antenna - HyGain VB-214FM cut for SSB
Third Antenna - HyGain VB-66DX for 6M
Big Antenna - Mosley Pro67C3 (40, 30, 20, 17, 15, 12 and 10M) - also works almost like LogPeriodic for SWL.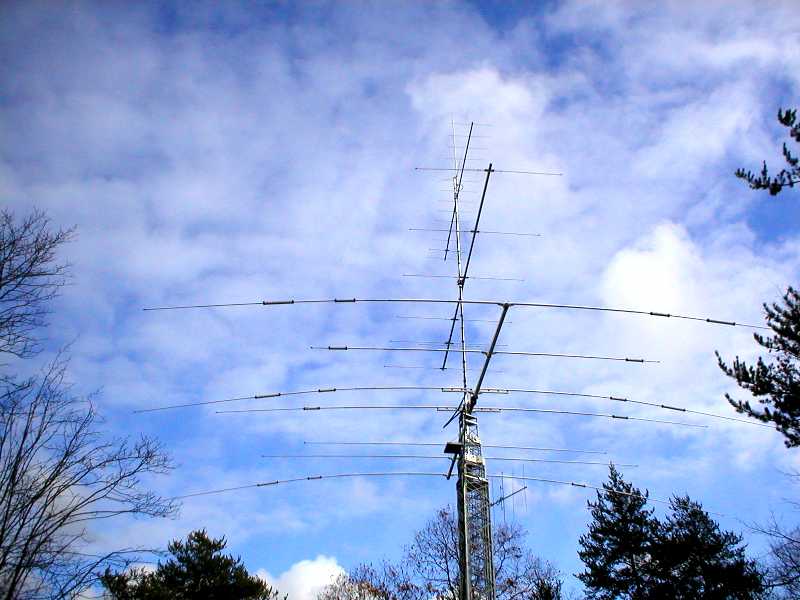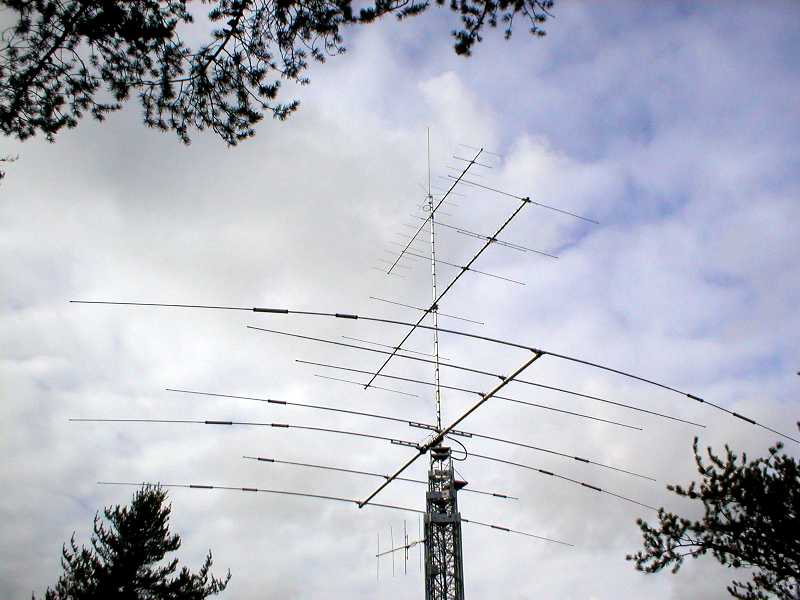 Antenna off bottom use for packet cluster and link to W8HVG 2M link system. www.w8hvg.org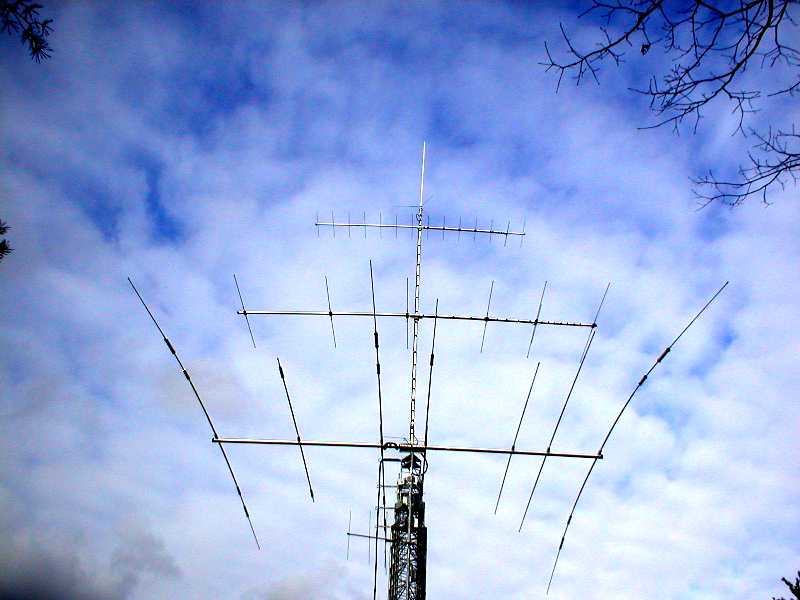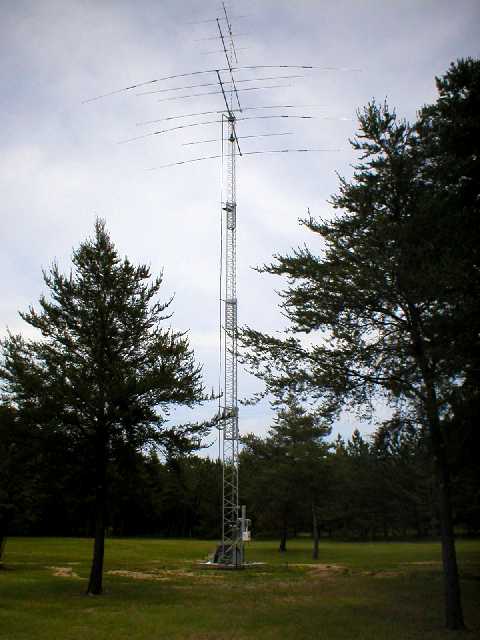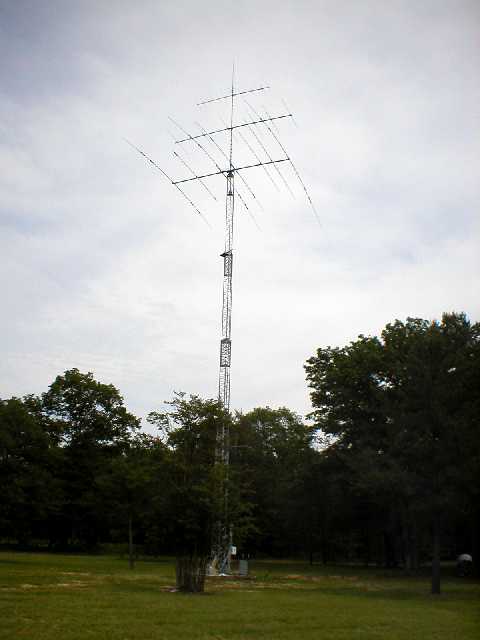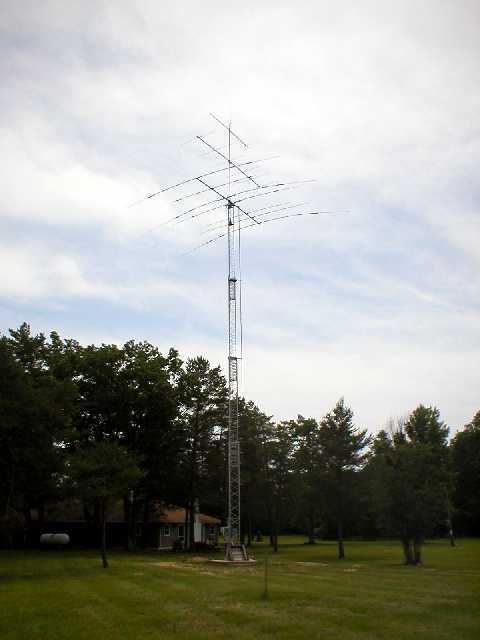 Looks better UP.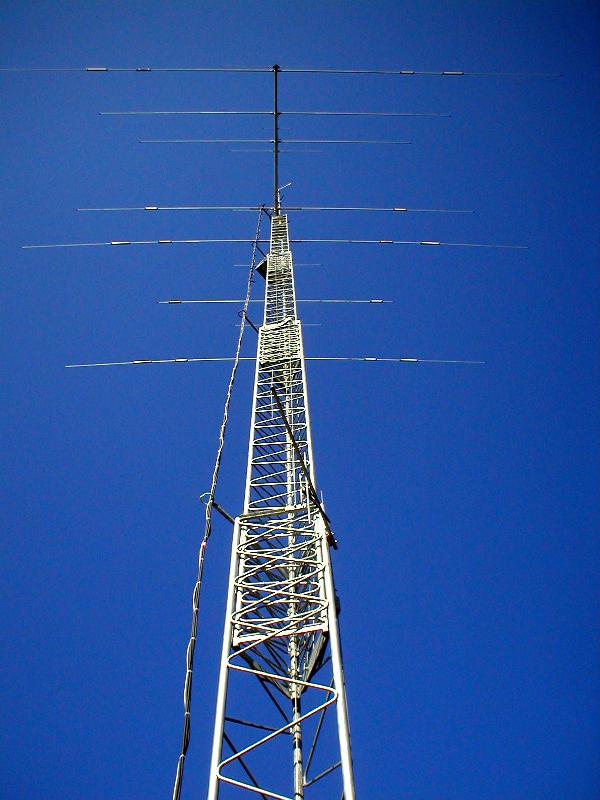 Cable harness slides through outriggers and is collected at base when tower is down.